Loving the East Coast of Finland
Let the atmosphere of a seaside town entice you on a sunny day! Why not go for a picnic in the park, take a little bike trip to have a drink on a terrace or go boating out on the sea. Kotka, Hamina and Loviisa region in the Southeast Coast of Finland is full of unforgettable experiences. Here are tips for you how to experience the magic of Finnish summer.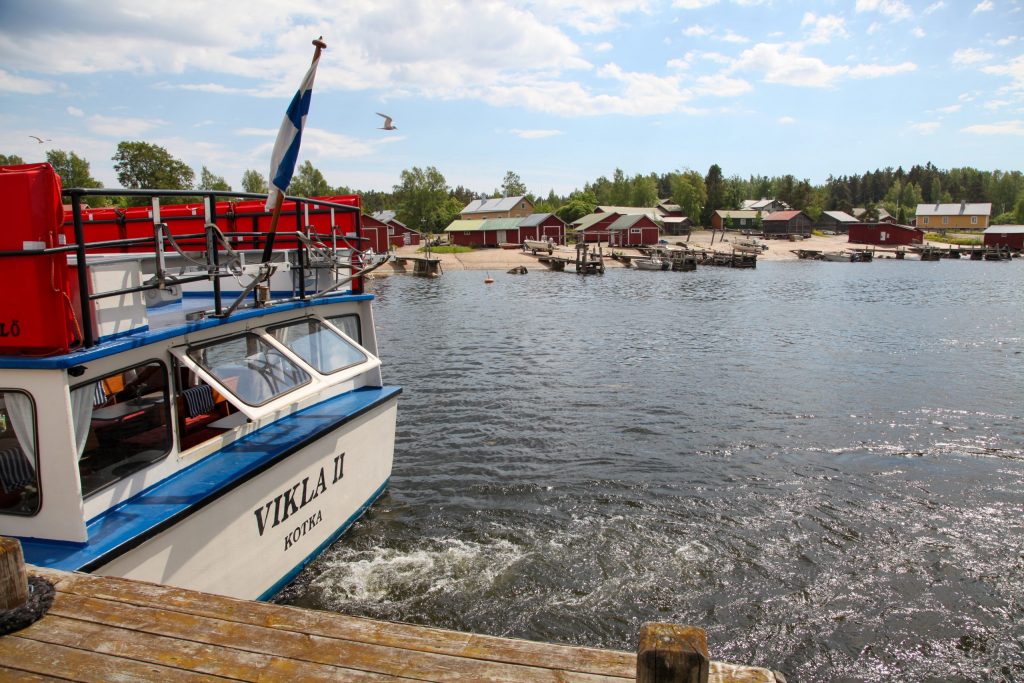 Sapokka marina in Kotka provides a route to the unique and stunningly beautiful archipelago of the Eastern Gulf of Finland. Of course, Sapokka itself, with its water park and marine atmosphere are worth experiencing, but the truth is, that the real adventure begins when you set out to sea. Take a MeriSet cruise on the sea and be charmed by the authentic feel of Tammio fishing village, where lilacs smell so sweet and swallows fly way up high. On the way to Tammio Island you will have time to take a breath and admire the incredibly beautiful Hamina archipelago. On the island of Ulko-Tammio you can walk along a unique nature trail that takes you to see the island's military history as well as diverse archipelago flora and fauna.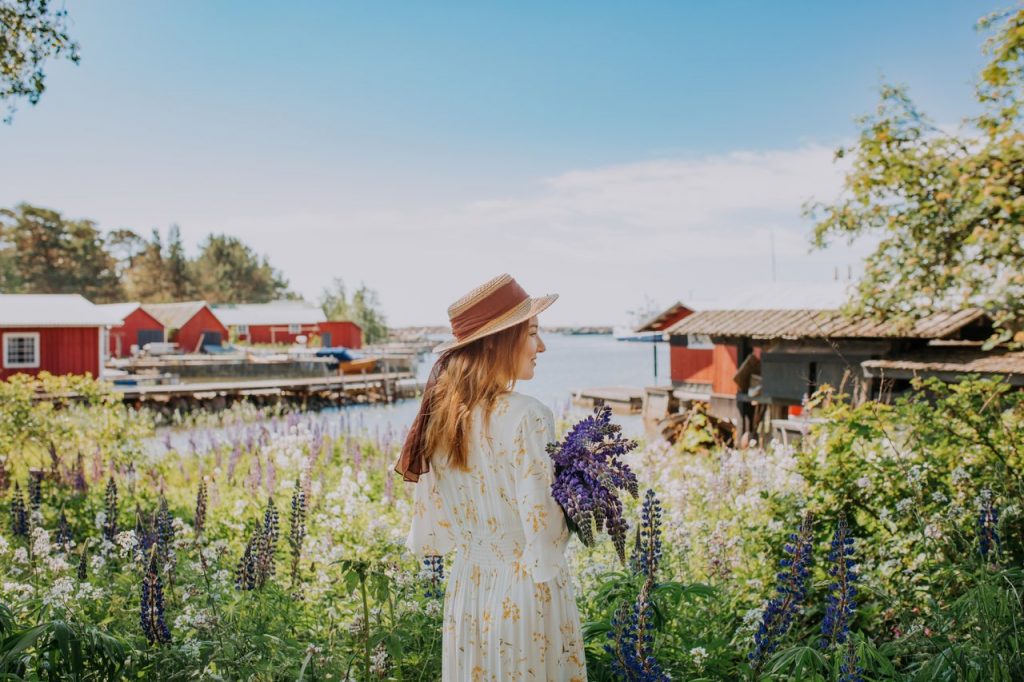 Kaunissaari is a true gem on the Eastern Gulf of Finland. The long sandy beaches, idyllic fishing village and restaurant delicacies will take your breath away and, before you know it, you are already planning your next trip here. The community of the vibrant village organizes all kinds of leisure activities, for example live performances, karaoke nights and island outings for both the residents and visitors. Have a taste of the famous pike-perch at Café Mustikka caught by the local fishermen of Kaunissaari, or enjoy a delicious plateful of salmon soup at the restaurant Kaunissaaren Maja. Why not spend the night in Kaunissaari? There are several accommodations and plenty to see. During the summer you can reach Kaunissaari by the free FinFerries connection that leaves from Kotka harbor six days a week.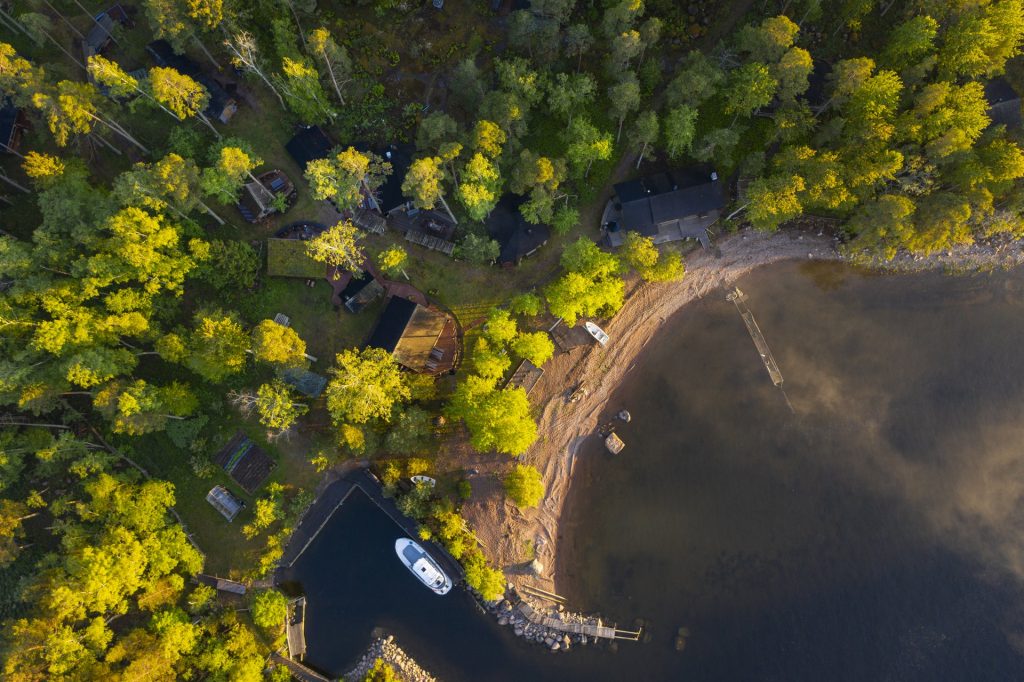 Another impressive destination for an overnight stay is the Rakinkotka Island off the coast of Hamina. It features an exceptionally beautiful nature. In Virolahti, you can spend the night on the island of Rääntiö. It is a perfect destination for those who appreciate that warm and cozy "hygge" feeling. On these archipelago islands you will see sunsets and sunrises that you will never forget. Business owners will take you to the islands on their own boats and see to it that you have everything you need there.
If you just want to take a short break at sea, hop on board at M/S Klippan. The historic Fort Elisabeth – Varissaari just outside Kotka is a day full of stunning sceneries, delicious food at Restaurant Vaakku, bathing at a sauna ferry, playing beach volleyball and SUP boarding. This is a popular way for the locals to stretch their sea legs every once in a while and if the locals do it, you must try it as well.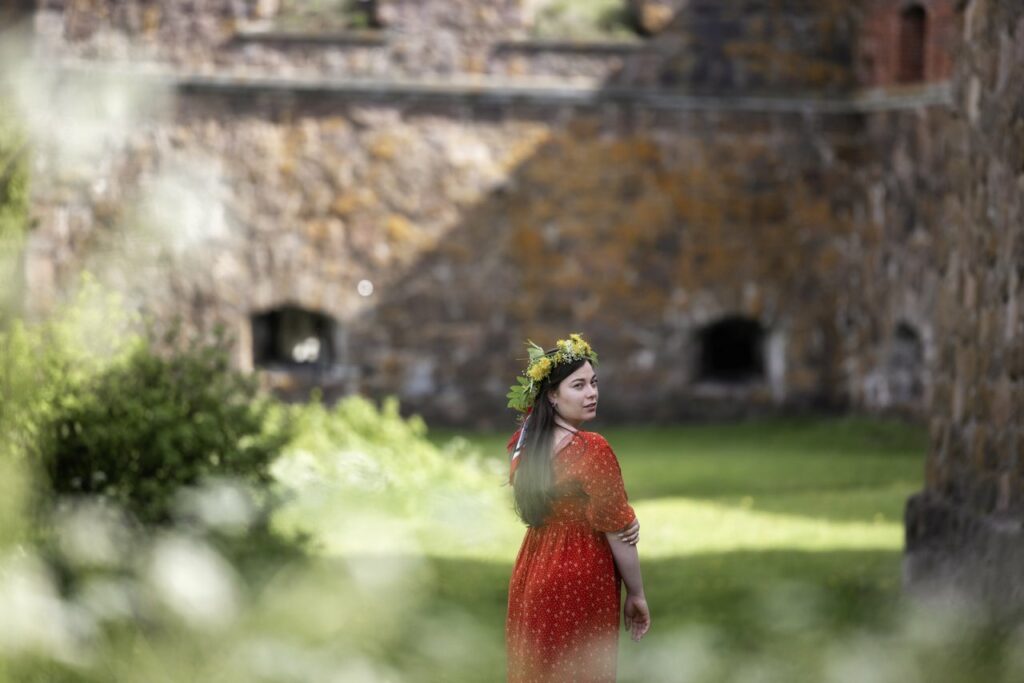 Visit the Sea Fortress Svartholma outside Loviisa which is a sister fortress to Suomenlinna in Helsinki. The fortress was blasted in the Crimean War, but since it has been restored under the supervision of the National Board of Antiquities. You can get there by the regular water bus service M/S Mistral from Laivasilta in Loviisa. You are welcome to dine in the Restaurant Svartholm while enjoying the unique sea fortress atmosphere or look at the breathtakingly beautiful seascapes on the nature trail around the island.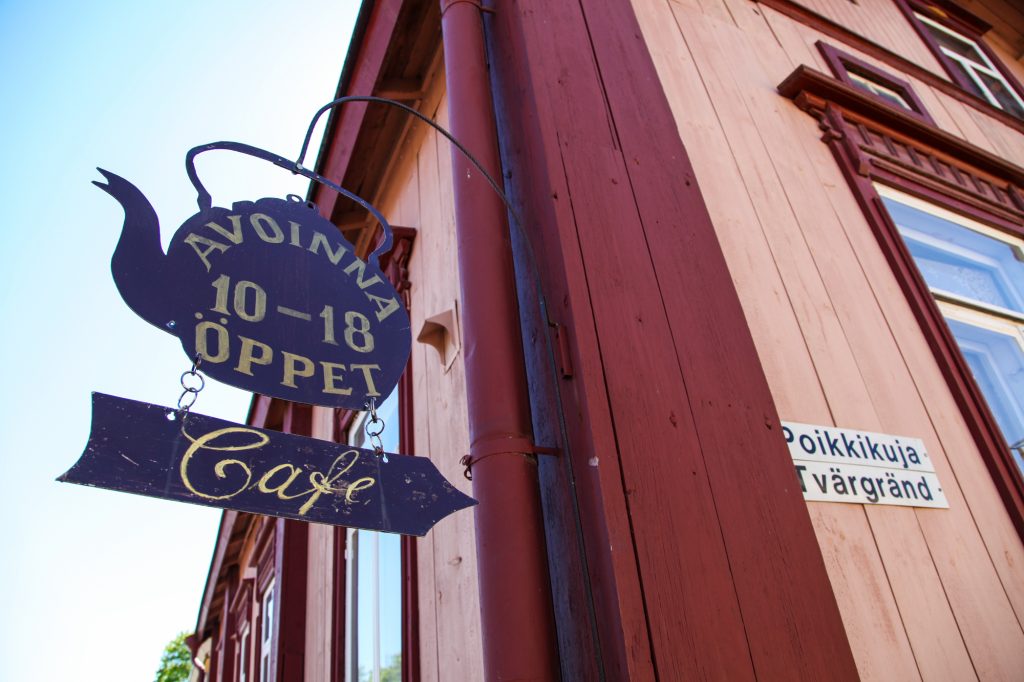 Make your day by spending the evening at the Laivasilta area in Loviisa or Bistro & Butik Kronan, and have a good night's sleep at Loviisa Camping or Hotel Uninen. Take a look at Loviisa's online Event Calendar to check the dates of the annual Loviisa Open Gardens and the Historical Houses of Loviisa events. And when in Loviisa, be sure not to miss Tuhannen Tuskan Kahvila ("The Café of a Thousand Woes") and Loviisan Kappeli, another lovely café in Loviisa.
While in the area, don't forget to visit Strömfors Ironworks. Its unique environment and atmosphere are something you will never forget. Visit the Ironworks Forge Museum and catch a show at the Strömfors summer theater. Enjoy delicious meals in the area's many restaurants or treat yourself at the local wellness services. You can go SUP boarding, paddling, hiking, go for a bike ride or take a yoga class. Check out the services of Wellsters or Strömfors Wellness and stay the night at Strömfors Bed & Bistro.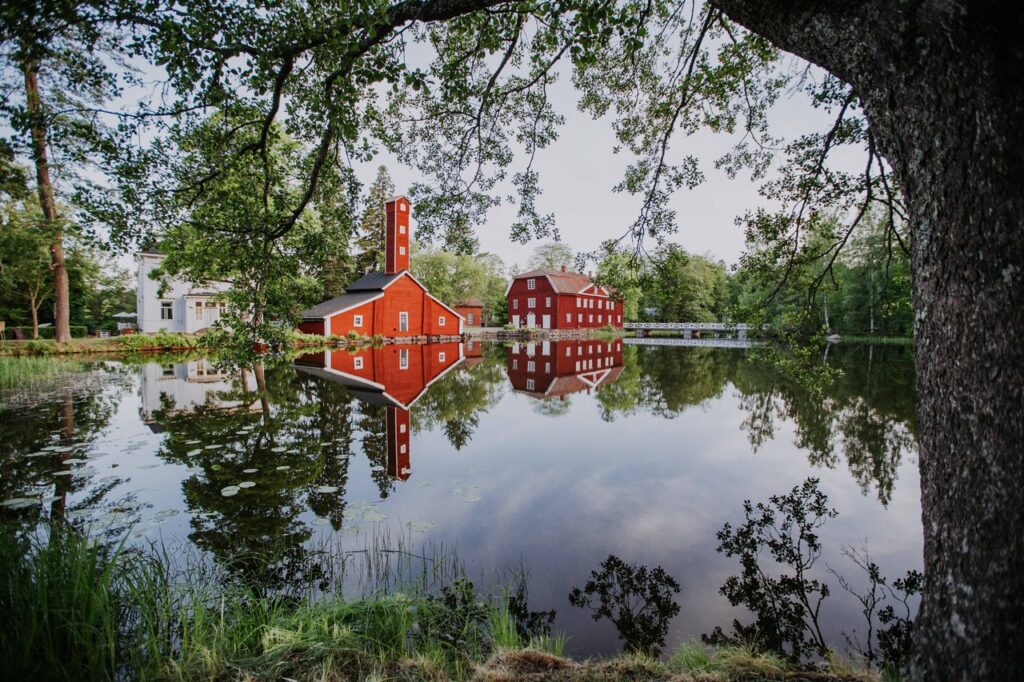 Malmgård Manor and its internationally acclaimed organic produce are just a short drive away in a stunning rural scenery. Also pay a visit at the flourishing Stockfors Culture House in Pyhtää. In summer the Culture House and its edgy surroundings are filled with cultural experiences, such as concerts and exhibitions, but also various wellness events. In Pyhtää, you are welcome to stay in Pyhtää rental cottages, Suomen Kotteria cottages or at the Sea Hotel Mäntyniemi.
It goes without saying that it is impossible to experience everything in one day. You should choose a place to stay overnight and go on day adventures around the amazing Southeast Finland. Spend the night at the Original Sokos Hotel Seurahuone in Kotka in a spacious, stylish and comfortable room surrounded by all the city's services. At Seurahuone, every vacationer is greeted with excellent service and friendly words. The hotel houses three quality restaurants.
The five-star Santalahti Resort in Kotka's Mussalo right by the sea offers accommodation in all price ranges. You can take part in various activities and enjoy the beautiful nature around you. Other accommodation options in Kotka are the Hotel Jokipuisto, Manor Hotel Karhulan Hovi, Hotel Kotola and Summer Hotel Katarina. Choose a place to stay that fits your price range and start your holiday adventure around the area.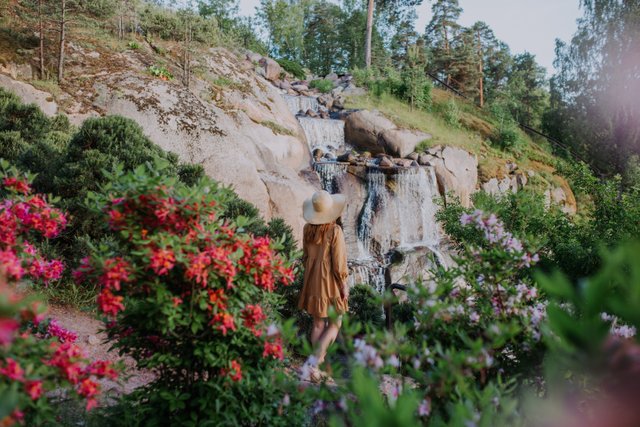 There is plenty to see and do in Kotka for many days. Take a tour in Kotka's magnificent parks – the locals' living rooms. Rent a bike and cycle along the seafront route from Sapokka to Katariina Seaside Park. Stop for a halfway break and take a dip in the sea at Mansikkalahti beach. After that nothing could taste better than a bite of ice cream! Admire the beautiful sunset on the terrace of the Restaurant Keisarinsatama or enjoying a delicious meal on the terrace of VENN downtown. Don't forget to visit the Maritime Centre Vellamo and Aquarium House Maretarium, as well as the Langinkoski and Siikakoski rapids. Enjoy a perfect salmon fillet burger at the à la carte restaurant Villa Munkholma in Siikakoski.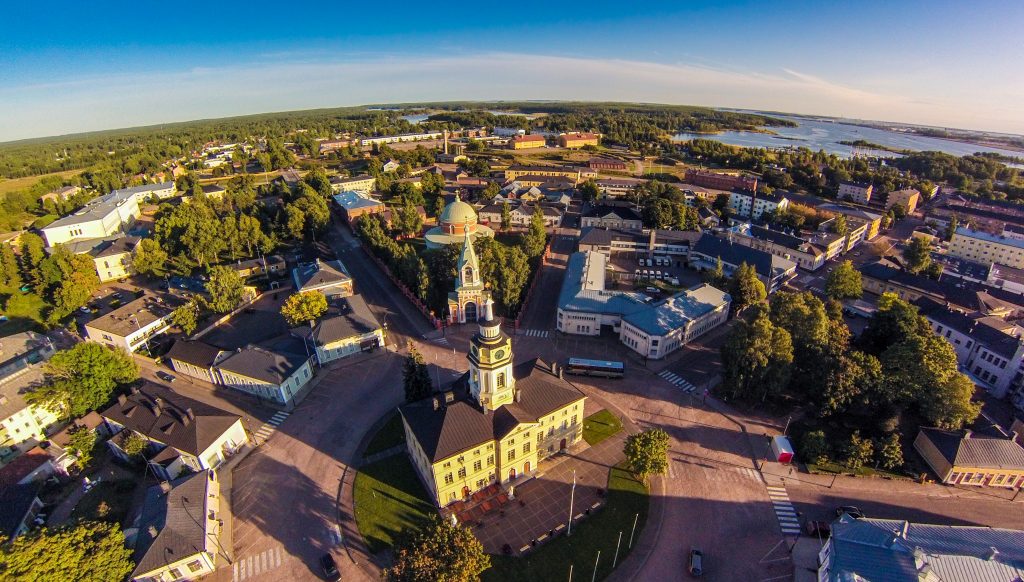 Hamina is only a short ride from the city of Kotka. Hamina's magnificent Fortress Trail and Old Town are definitely worth the visit. Join a local guide for a free walking tour around Hamina during the summer season. Hamina has thousands of stories to tell and an eventful history with twists and turns that involve numerous unfortunate incidents and uniquely colorful personalities. The historic Hamina once was a real cosmopolitan melting pot.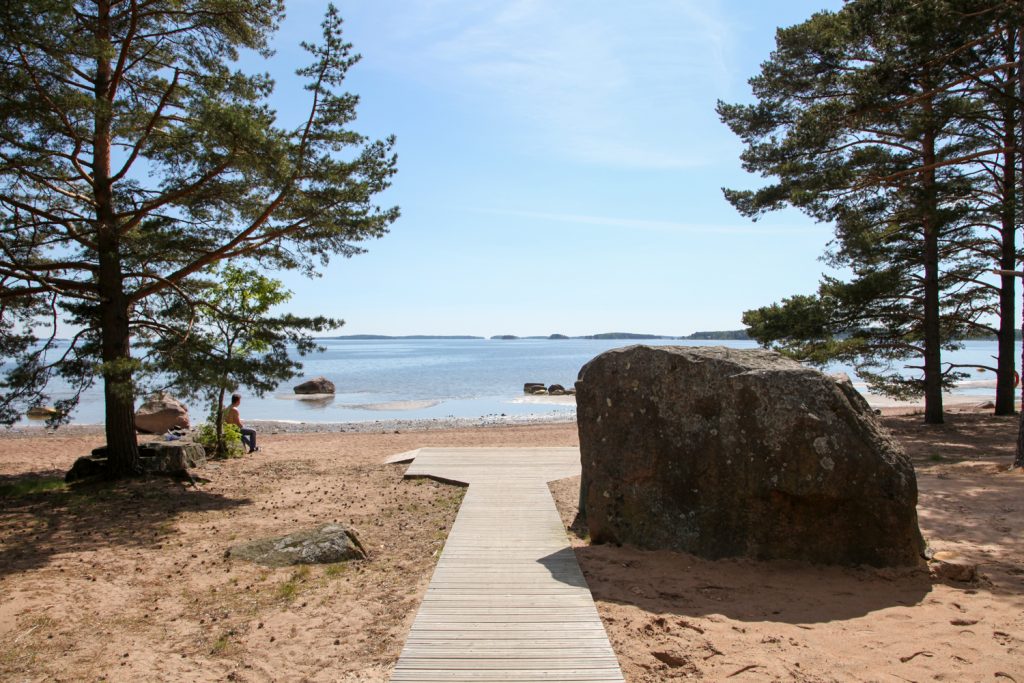 Remember to visit the atmospheric Tervasaari harbor as well and enjoy a lovely lunch at the Kitchen & Lounge Rampsi. Be sure not to miss the shrimp pasta at the restaurant Rampsi. It is tantalizingly delicious! On a hot summer's day, make a pit stop at the Hamina Camping. Enjoy refreshing drinks, ice cream and the beautiful sea views. Why not take a reviving dip in the sea? There is more than enough sandy beach for everyone.
Get inspired by the charming countryside in Southeast Finland. If your thing is to enjoy the rural landscape by bike, we have plenty of routes for you. When exploring the countryside, you can stay overnight at inns, cottages or farms that offer a wide range of experiences. On the road you will meet alpacas, sheep and horse farms, try off-road rides, rock-climbing and various other activities and enjoy the endless beaches.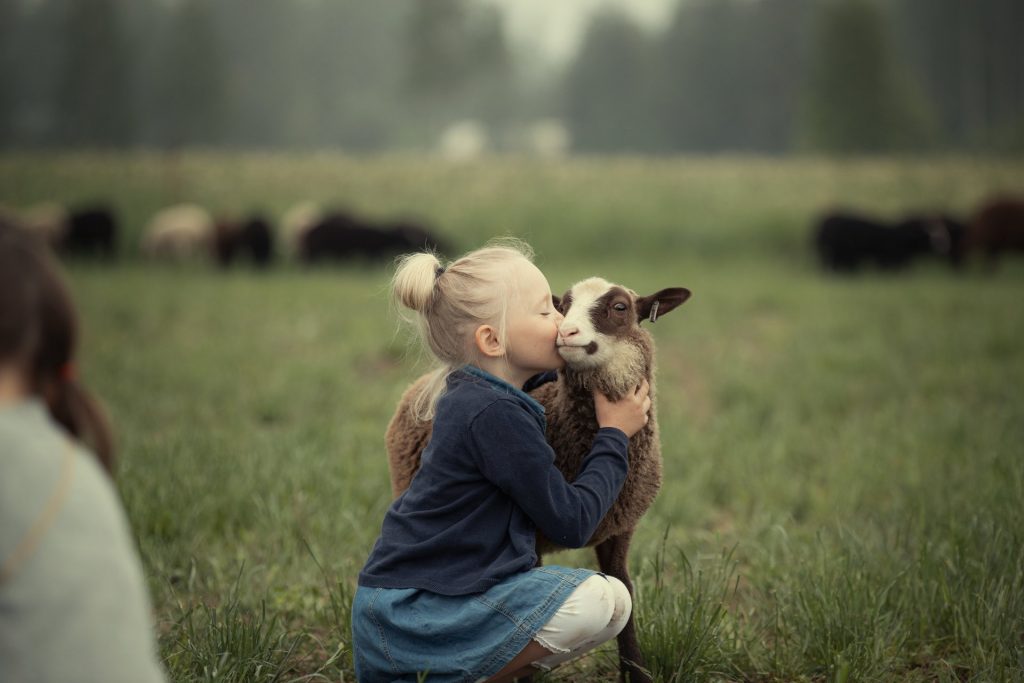 Spend the night at Harju Manor in Virolahti, and remember to visit the Salpa Line, the largest construction project in Finland's history. Learn more about its history at Virolahti Bunker Museum and the Salpa Line Museum in Miehikkälä. The area is also perfect for hiking and fat biking. Stop at Klamila harbor and treat yourself to a refreshing drink, the atmosphere of a summer harbor market and delicacies on the terrace.
Believe or not, Southeast Finland has plenty more to offer. Your next adventure is just around the corner! There are lots of other fun things to see and do. Let's enjoy the summer!