Lodging
Looking for a destination for a family holiday trip? Or planning a weekend trip among friends? Or maybe romance for two? Whether you're hiking along the river, checking out the cultural attractions in town or being amazed by islets caressed by summer breezes, you'll find accommodation for all tastes. The Kotka-Hamina region has plenty of hotels in urban areas, but you can also spend the night in a natural setting, either in a camping site or a cottage. Or are you looking for something even more adventurous – that too can be arranged. Check out, for example, our numerous B&Bs and accommodation steeped in history.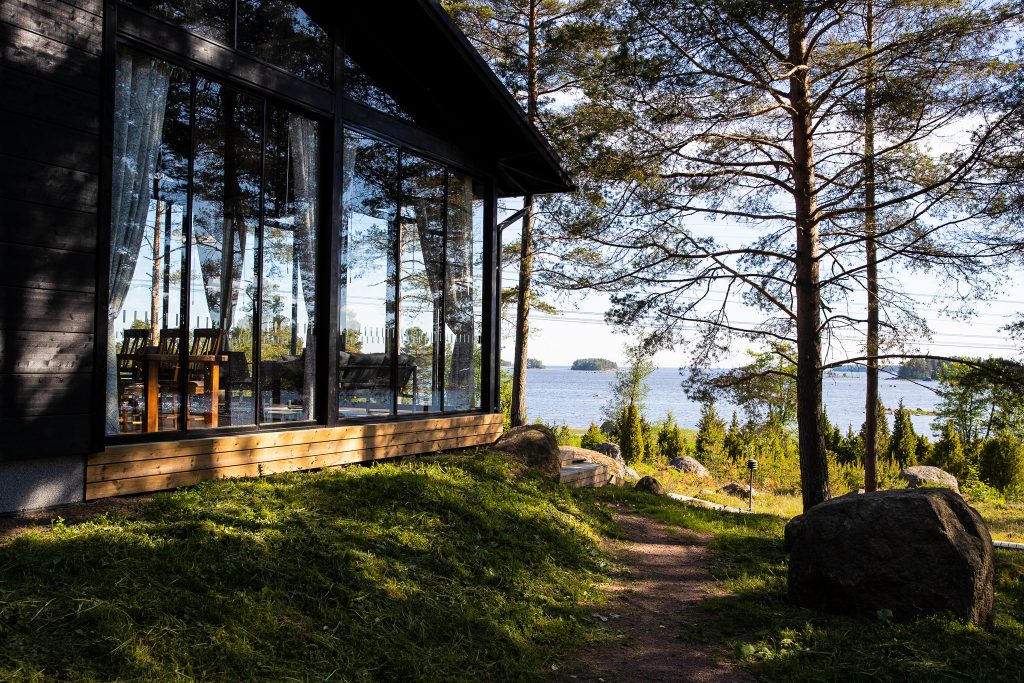 Santalahti Resort
Experience the magical enchantment of the seaside landscape even in the winter season and enjoy your own peace in the middle of nature in a high-quality cottage or apartment. Pets are also welcome in all accommodation at Santalahti Resort – at no extra charge.
More
Extraordinary Accommodation
Sometimes accommodation can be more than just the opportunity to rest your head on a pillow and wrap yourself in a warm blanket. The Kotka-Hamina region offers several accommodation options, providing experiences for those of you who want something out of the ordinary.
More