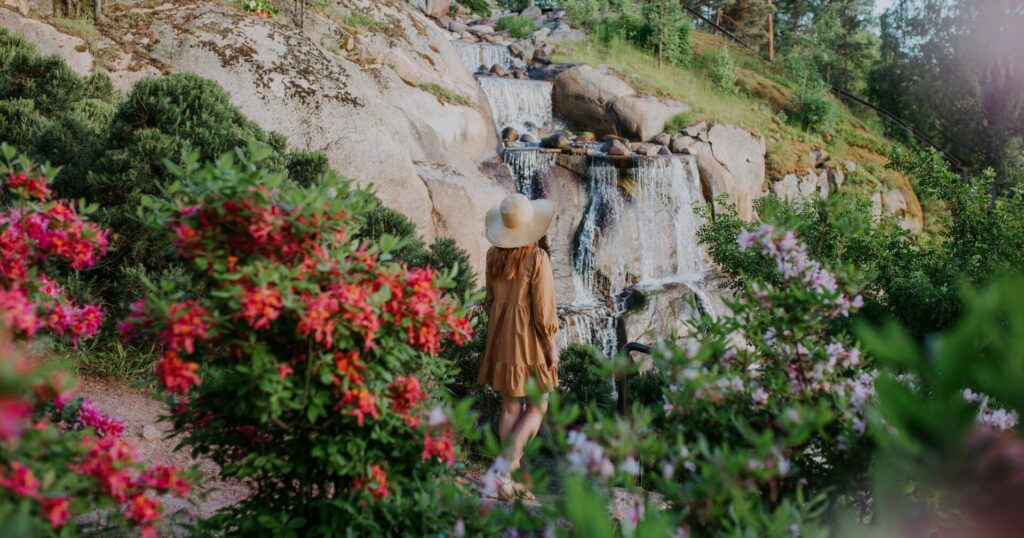 Fall in Love with the East Coast of Finland!
The fabulous, unexplored East Coast of Finland offers many adventures, whether by land, sea, or river! You will see and experience award-winning parks, historic buildings, and picturesque alleys and enjoy local hospitality.
Take time to experience Finnish culture and nature. Our towns, rivers, and archipelago are unique. Relish the cozy lifestyle of Loviisa. Engage in outdoor activities in the gorgeous countryside in Pyhtää, Virolahti, and Miehikkälä. Be charmed by the abundance of parks in Kotka and the thousand stories of Hamina.
Populated by cordial but tenacious people, this corner of Finland has a rich history, from the visits of Vikings to the most significant naval battle of the Baltic Sea. Still today, bunkers, trenches, and bastions tell the stories of the region's history between two great powers and remind us of the people's ambition, resolve, and courage.
Let the boundless blue scenery of the Eastern Gulf of Finland invite you for exciting adventures. But be careful; it will take your breath away. Visit a wide variety of unique islands, breath the fresh air, and get a feeling of freedom that will never be forgotten.
The five deltas of the Kymi River have an abundance of diverse, untamed rapids, creating unique scenery and numerous opportunities for outdoor activities. Take time to enjoy the wilderness. Listen to its sounds. The gurgling and humming of the rivers. Rich in diversity and rugged in appearance. Pedal or paddle – the river is yours!
From the roar of the nearby sea through to picturesque river deltas teeming with fish to idyllic harbor towns and villages – What a joy of discovery! Welcome to the East Coast of Finland!