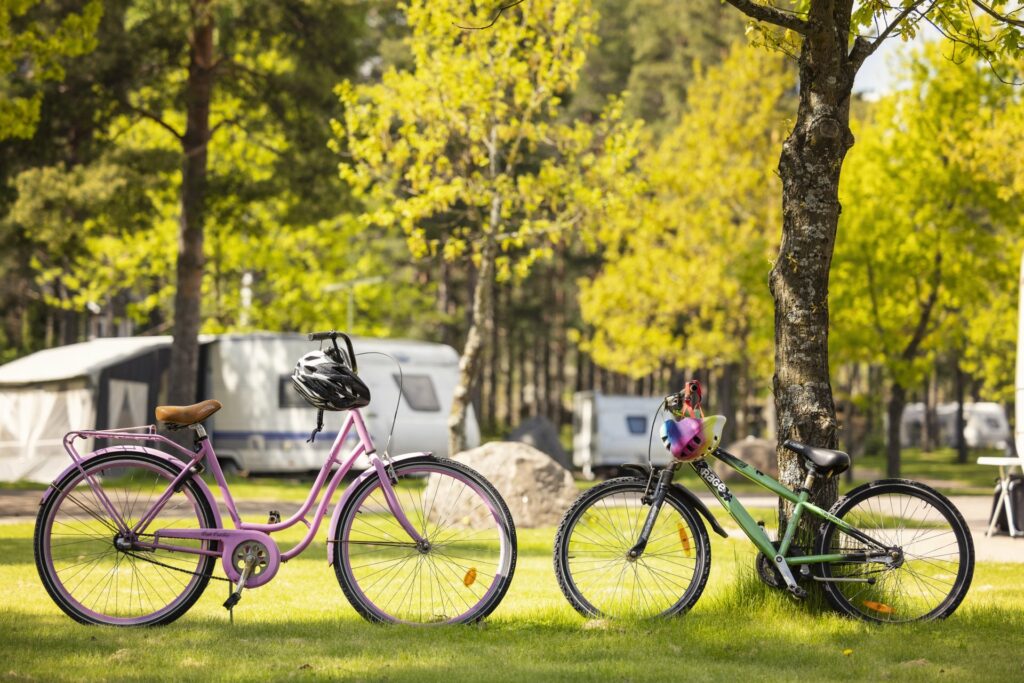 Services for Cyclists
East Coast cycling tour is calling! Hop on your bike and find endless adventures!
First, ride your bike to Loviisa, only 70 km from Helsinki. Eat well, spend the night in an Aurora Hut under the starry sky and take an Igloo Sauna by the sea. After that, let the wind whistle in your ears on your way to Strömfors village, where you'll enjoy the unique setting of a historic ironworks and relax in a Sauna Yurt. Continue your journey to the award-winning parks of Kotka and the bubbling waters of the Kymi River, and listen to the thousand stories of Hamina before arriving in the majestic forests of Eastern Finland, only another 70 km from Loviisa.
When you rest and refuel, there is plenty to experience in the inspiring country landscapes and rugged forests. Services are available for you all along our top routes. Sleep like a marmot and eat like kings, experience and live Finnish nature by cycling, hiking, kayaking, rowing, and simply relaxing. The East Coast offers endless things to discover!