Give the Gift of a Unique Experience This Christmas
Have all your gift ideas been used time and time again? What if you gave your loved one a unique experience this year? A present that guarantees unforgettable memories for both of you in a beautiful setting.
Within an hour of the Helsinki capital region, the East Coast destinations offer priceless experiences in untouched nature, majestic forests, by rushing rivers, and in the archipelago. Our historical and idyllic coastal towns and villages provide travelers with thousands of stories and beautiful scenery. Here are three gift ideas for your loved ones!
1. Unique Sauna Experiences on the East Coast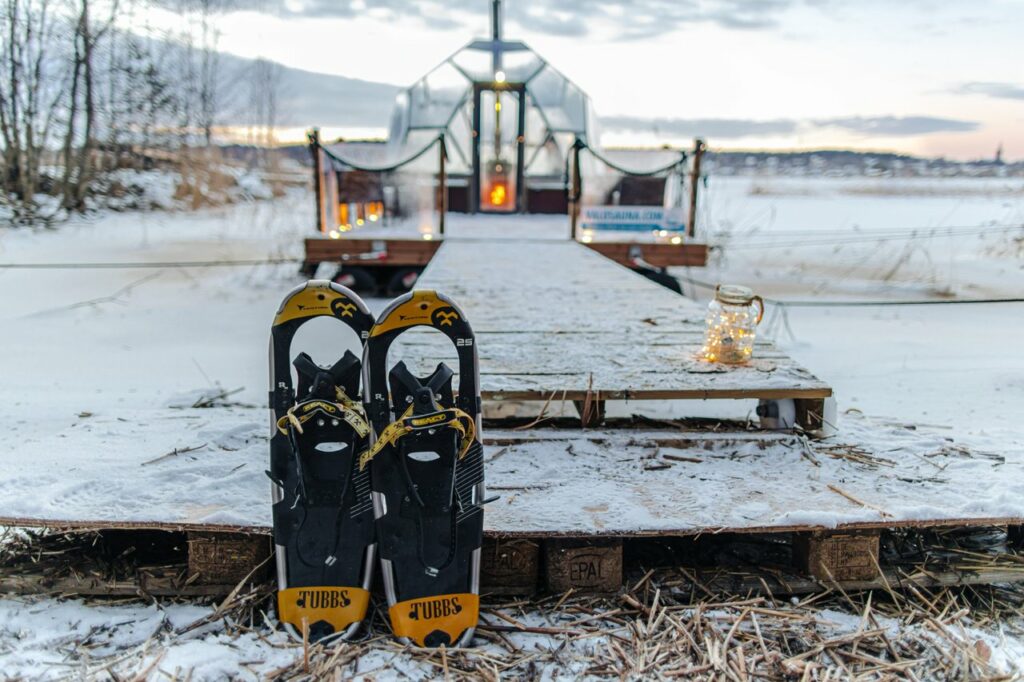 The beloved Finnish sauna takes on many forms on the East Coast. How about experiencing a sauna in a yurt, a glass igloo, or a cave? Would your loved one prefer to enjoy the sauna by the sea or river, or deep in the forest? On the East Coast of Finland, you can find the perfect sauna experience, perhaps even something entirely new.
At Igloo Sauna, nestled in the Loviisanlahti bay, one can enjoy gentle steam in a super beautiful setting. At sunset, the cityscape on the opposite shore turns into a lovely palette of pink, orange, and purple. If sauna-goers desire outdoor activities before their steam, they can walk, ski, showshoe, or skate on the sea ice all the way to the Svartholm Sea Fortress during the winter.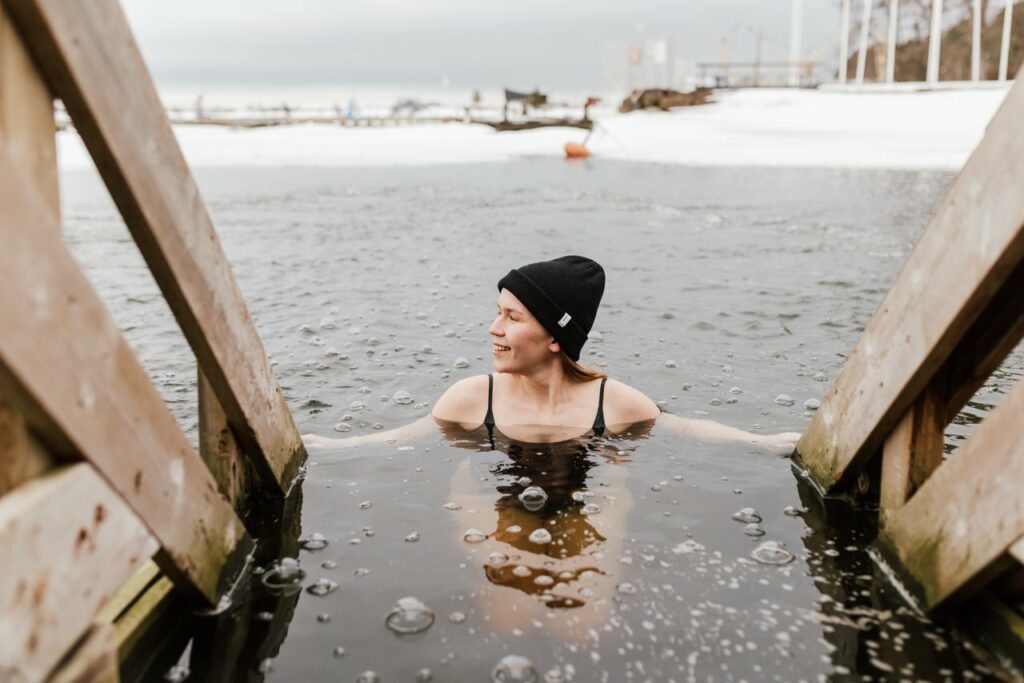 In the historical Strömfors Ironworks village, travelers can have sauna in an authentic yurt. Strömfors Wellness offers a fantastic experience for the sauna-goer, which can be combined with hiking, hot tubbing, experiential accommodation, massages, clay, peat, and wild herb treatments, as well as products from the nature shop. When in Finland, you should also try a dip in the cold water, guaranteed to give your body a healthy boost.
If you're looking for a luxury gift, Santalahti Sauna World offers a selection to satisfy even the most demanding tastes. Enjoying the tender steam of the smoke sauna built in a cave is unforgettable, and admire the seaside views from the hot tub or from the Santa Glass Sauna. Santalahti is perfect for a romantic weekend. Staying at Santa Glass Villa, where you can enjoy your own hot tub on the terrace in the evening. We have heard that even celebrities have chosen these surroundings as the backdrop for their marriage proposals.
2. Special Accommodation Amidst Pristine Nature
How about wrapping an unforgettable stay at a special accommodation in the Christmas present for your friend? On the East Coast of Finland, you can find many unique accommodation options. From cabins and glass houses, you can admire breathtaking views from under the blankets, feeling like you're part of the landscape. Sleep amidst pristine nature and, with some luck, even see the glow of the Northern Lights.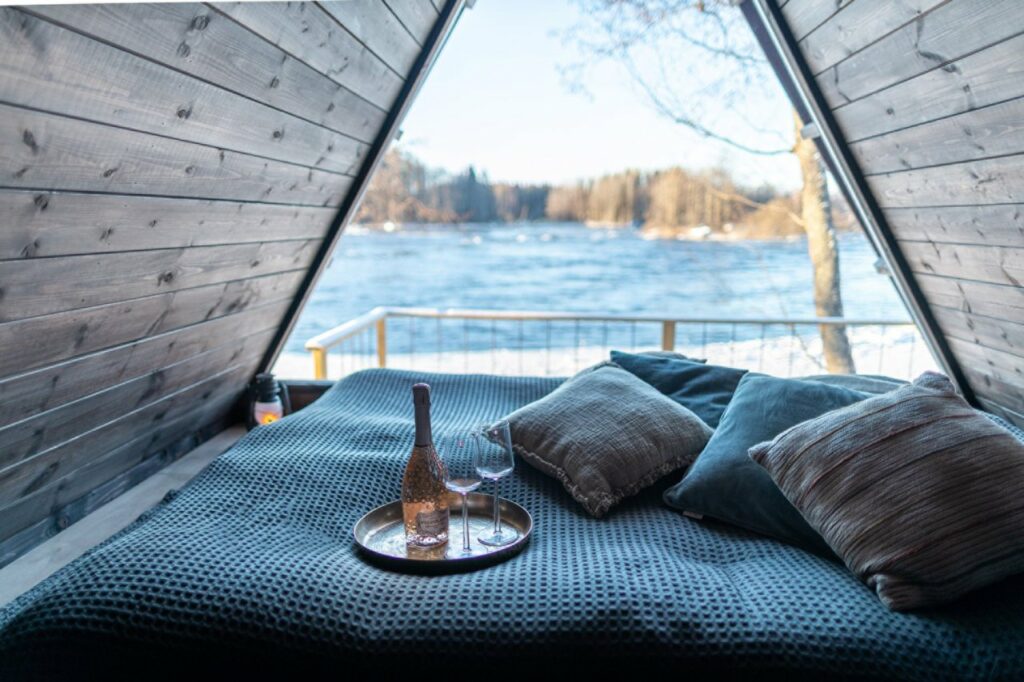 You can stay in a trendy Laawu by the Kymi River and Vaalimaa River. Hauhia Laawu is an excellent choice for hikers who want to enjoy stunning views and the peace of the forest. From Laawu, you can easily hike to the legendary Salpa Trail and take a dip in Vaalimaa River. Those who are lucky might spot a stork or a beaver here.
In the eastern branch of the Kymi River, you can enjoy the rush of the rapids, river rafting, and even river yoga with the services of Erämys Keisarin Kosket, and in the western branch, you can experience Amazon-like landscapes along peaceful canoe routes, all in the embrace of the beautiful historical Strömfors Ironworks. Accommodation and activities in Ruukki are provided by Wellsters, and an experienced guide you will get by contacting Retkipiste.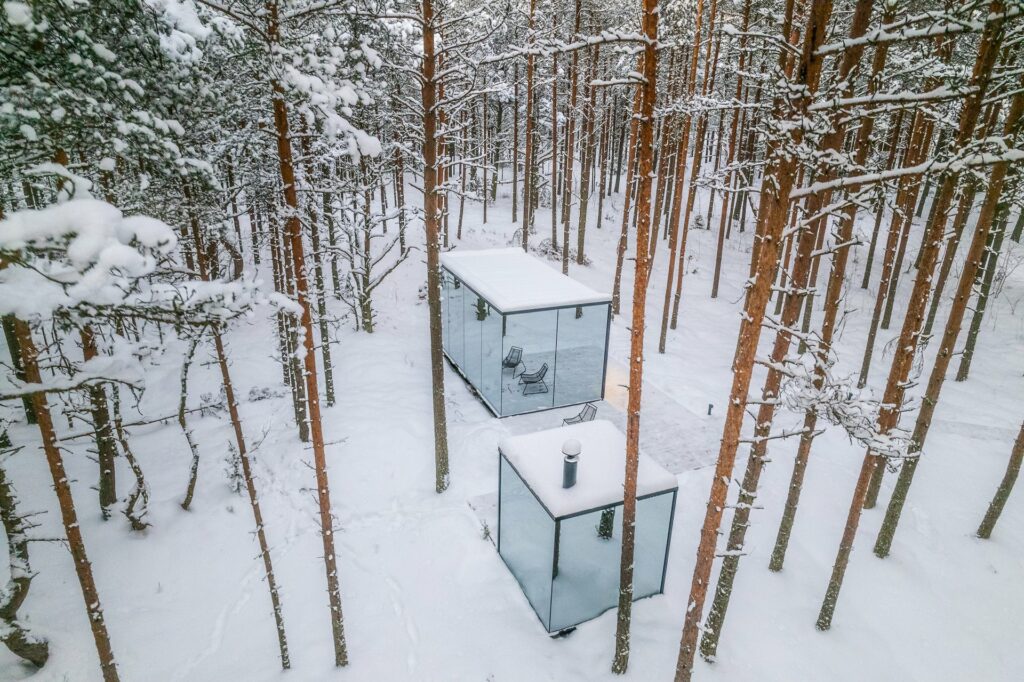 As a novelty in our region, you can stay in a marvellous ÖÖD Hotel on Versso Island in Pyhtää, the only place in Finland with this type of accommodation. In breathtaking seascape, under the shade of pine trees, you can unwind in luxury accommodation. These cabins come with their own sauna and delightful, unique Marimekko interior.
For the explorer on the East Coast of Finland, there are various options for special accommodation, from apartments designed by Aino and Alvar Aalto to Viking island stays and more. Explore all the options on our special accommodation page to find the best gifts for your loved ones!
3. Antigravity Experiences at Aeronautica Arena
Is your friend an adrenaline junkie? Or perhaps they're the type of person who would enjoy wind tunnel flying or want to learn how to surf? At Pyhtää's Aeronautica Arena, you can do these and many other daring stunts, such as helicopter rides. Challenge your friend to be the real dare-devil!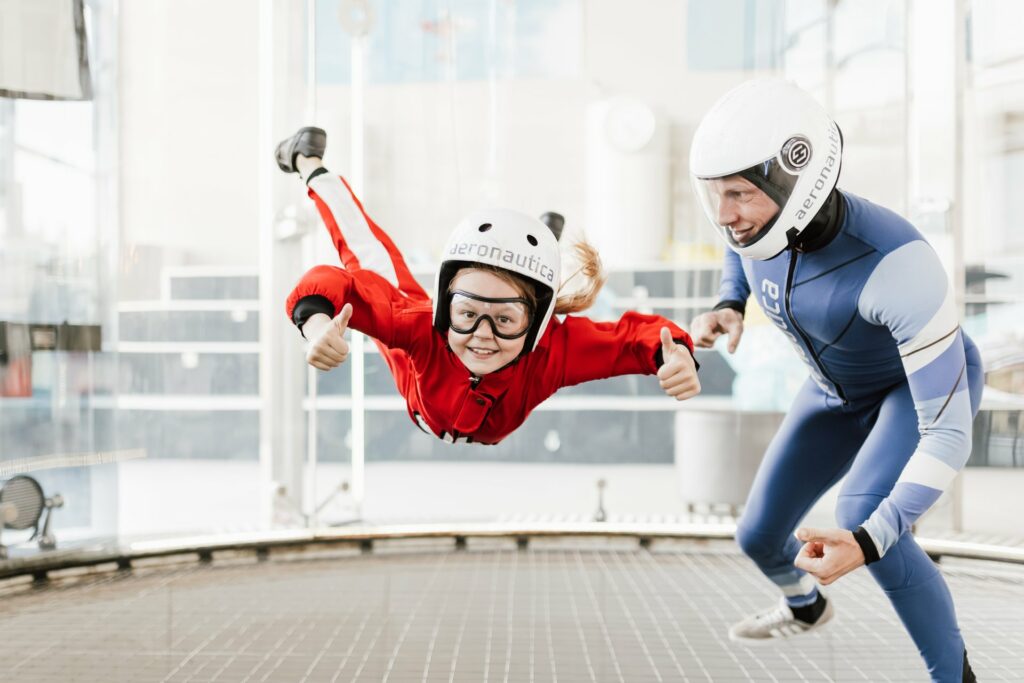 Browse our extensive selection of unique experiences and you'll surely find a variety of unique gifts. A warm welcome to the East Coast of Finland!