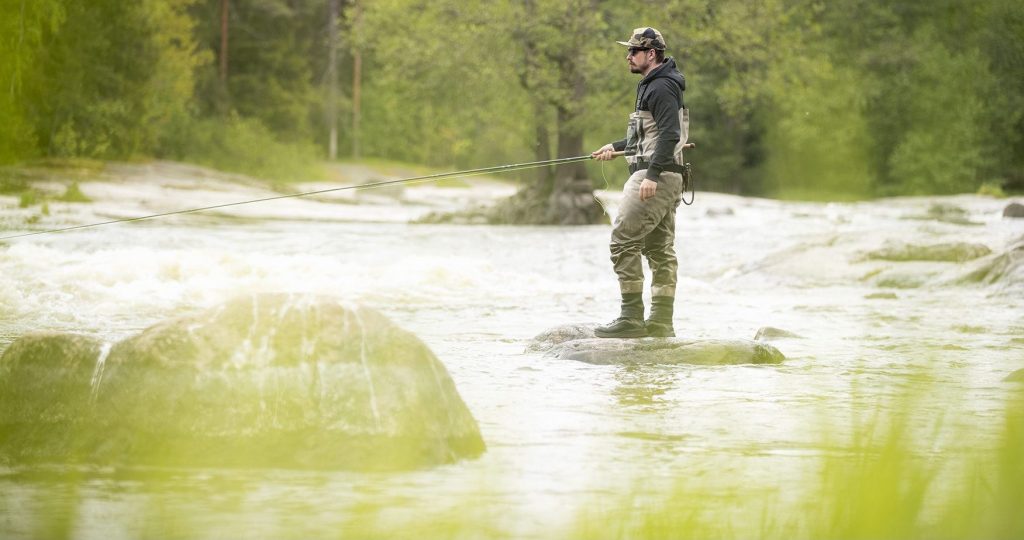 Fishing on the East Coast
Go fishing! The Kymi River (Kymijoki) is one of the best places for catching trout in Southern Finland, but there is also the vast Eastern Gulf of Finland where to try your luck. If you visit the area for the first time, book a professional guide to go with you – you'll have a better chance of catching fish. Stay the night at local hotels, a cottage riverside, or a camping site by the sea.
Welcome to the East Coast!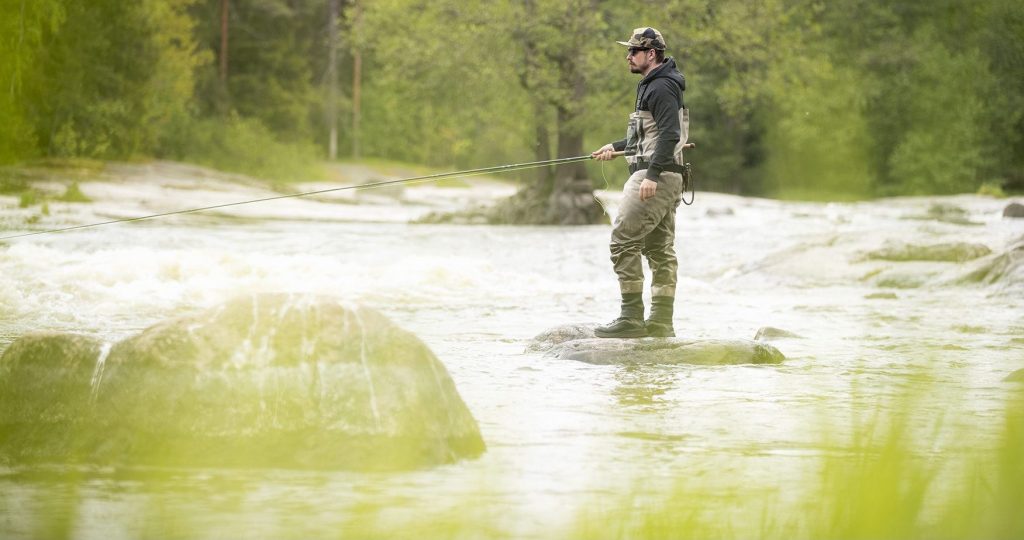 Fishing on the Kymi River
The Kymi River has a rich history as a border river between Russia and Sweden. Fishing is a central part of its history, as the salmon caught in these waters were a sought-after delicacy in Swedish and Russian courts.
Today the river is still the most prominent salmon river in southern Finland. It has several different types of fishing spots. The deep Korkeakoski is for those looking for fast-flowing waters, while Langinkoski offers a perfect location for fly fishing. The numerous branches and estuaries of the mighty Kymi River offer versatile fishing opportunities. If you love to fish, this is the place to be!
The Mighty Kymijoki River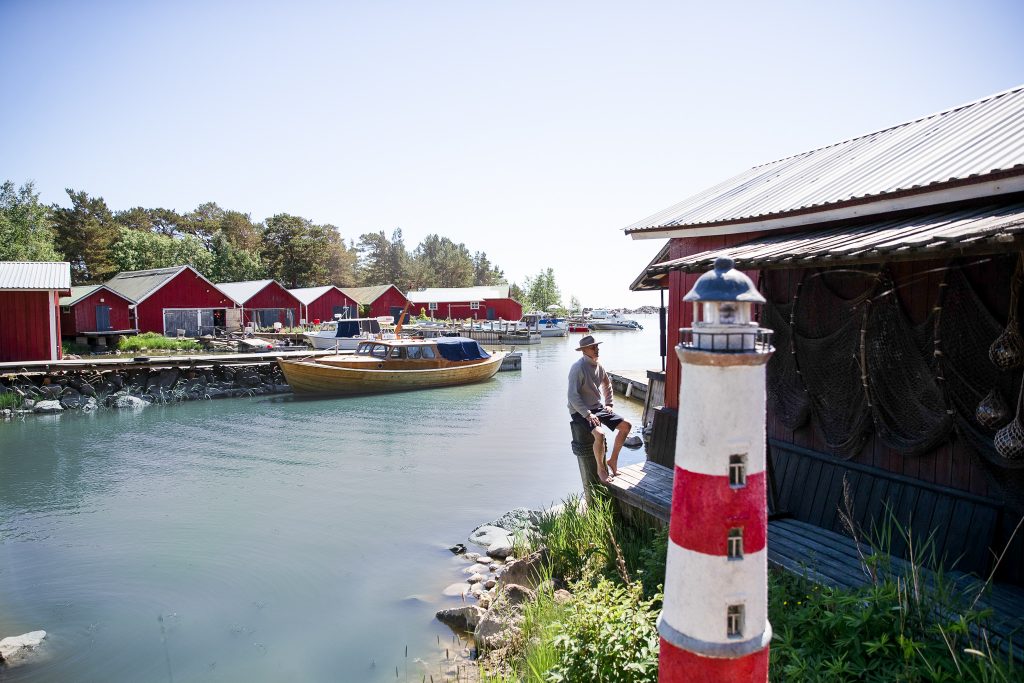 Fishing on the Estern Gulf of Finland
The Eastern Gulf of Finland offers versatile fishing waters, from walleye and pike fishing in sheltered bay areas to trout fishing in the outer islets and salmon trolling in the open sea. There are good opportunities to focus on catching a specific fish species, or you can search for the most suitable catch option for each fishing season. The best fishing areas can be found in the outer archipelago. The open shores of the Eastern Gulf of Finland are calling their fishermen! On your fishing trip, stop in Kaunissaari or Tammio, for example, to feel the atmosphere of an authentic fishing village.
Breathtaking Archipelago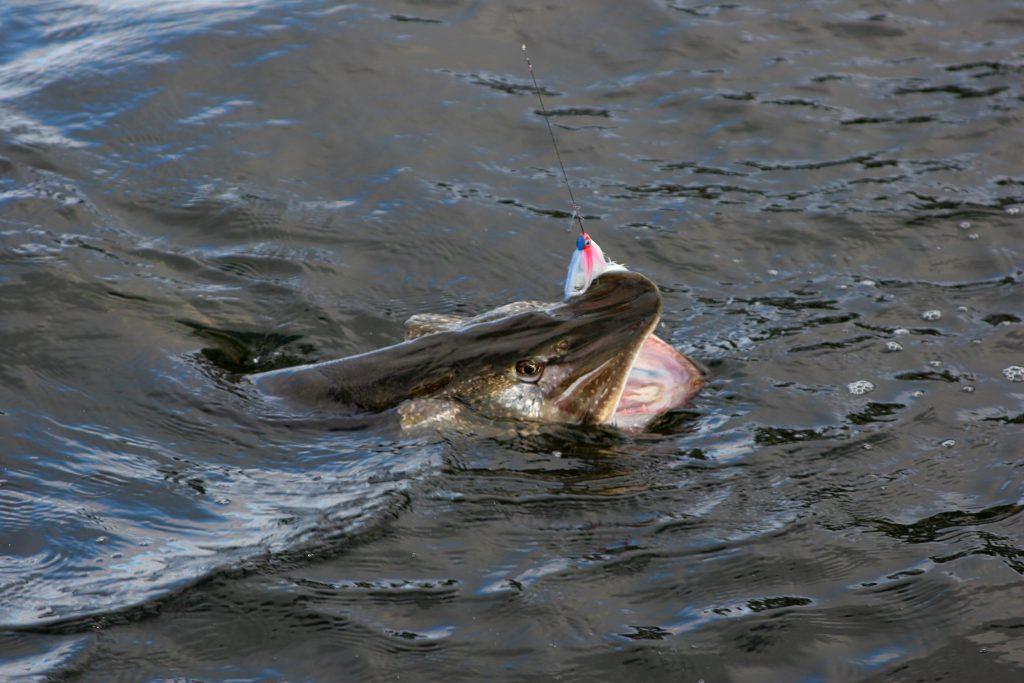 Book a Fishing Guide
Local entrepreneurs have developed a wide range of services for tourists interested in fishing. For example, you can book a fishing guide with you on a fishing trip and secure your chance of catching fish. See all available services in our online store!
Book a fishing guide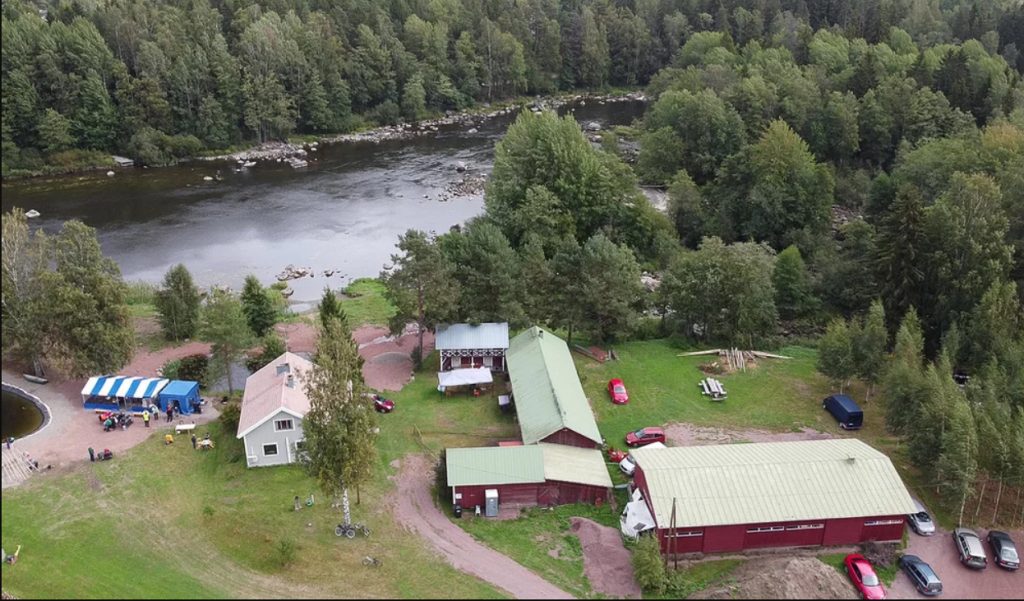 Lohilaani Fishing Village
In Fishing Village Lohilaani, enjoy the experience of fishing in the beautiful surroundings of Siikakoski rapids, whether from the shore or on a rowing boat. You can rent fishing gear and boats in the village and even stay the night. Refreshments and snacks are available for purchase at the café.
Lohilaani