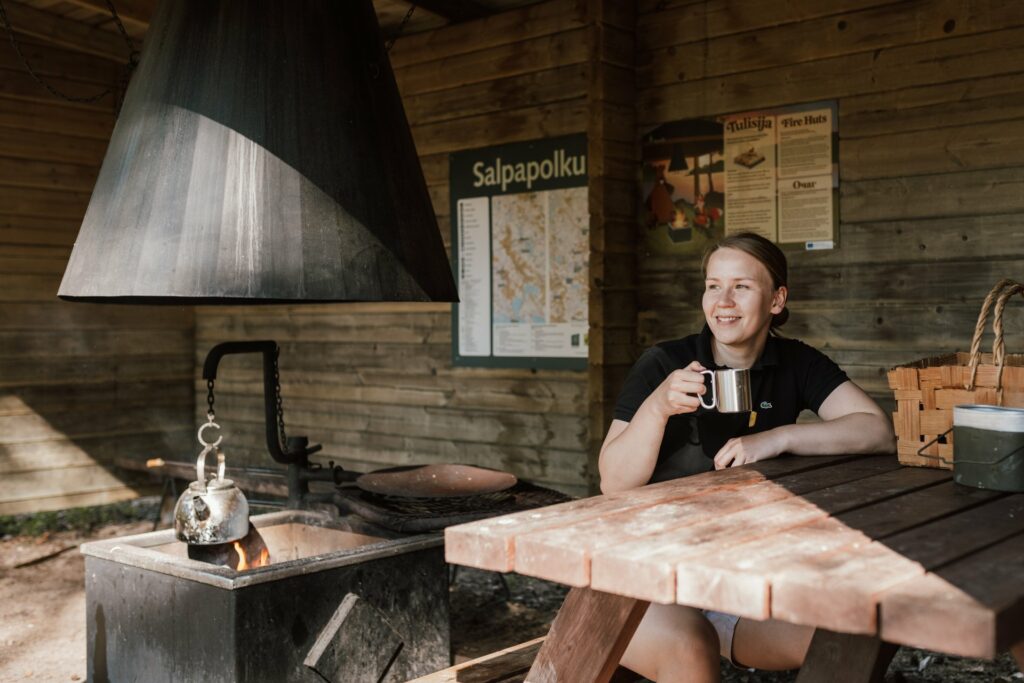 Hiking on the East Coast
The legendary Salpa Trail is an absolute must at least once in your life. As a versatile destination, it offers experiences for any number of occasions. Just a couple of hours' drive from the capital region, you can hike in the rugged forests of Salpa Line, where storks and beavers inhabit the banks of Virojoki.
The East Coast is said to be like Finland in miniature. The marshes of Valkmusa National Park resemble a Lapland landscape, and the magnificent seaside cliffs of Santalahti Trail invite you to admire the sunsets.
Please also visit the versatile Kukul Lake hiking trail. The route cleverly connects to the beautiful historic village of Strömfors Ironworks, where you can take a few memorable photos, eat well or spend the night in a hotel or glamping accommodation.