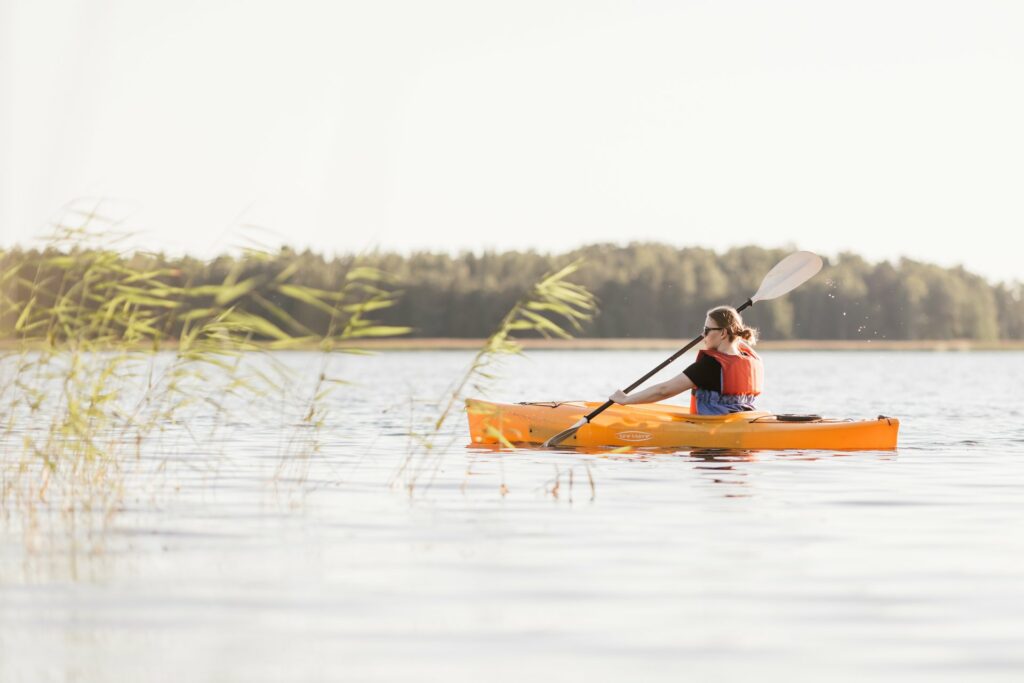 Water Sports on the East Coast
Are you in the mood for a peaceful kayaking trip to an Amazonian-like landscape or a fast-paced trip to the bubbling rapids? The magnificent Kymi River, flowing down with its five branches, offers many experiences to nature tourists.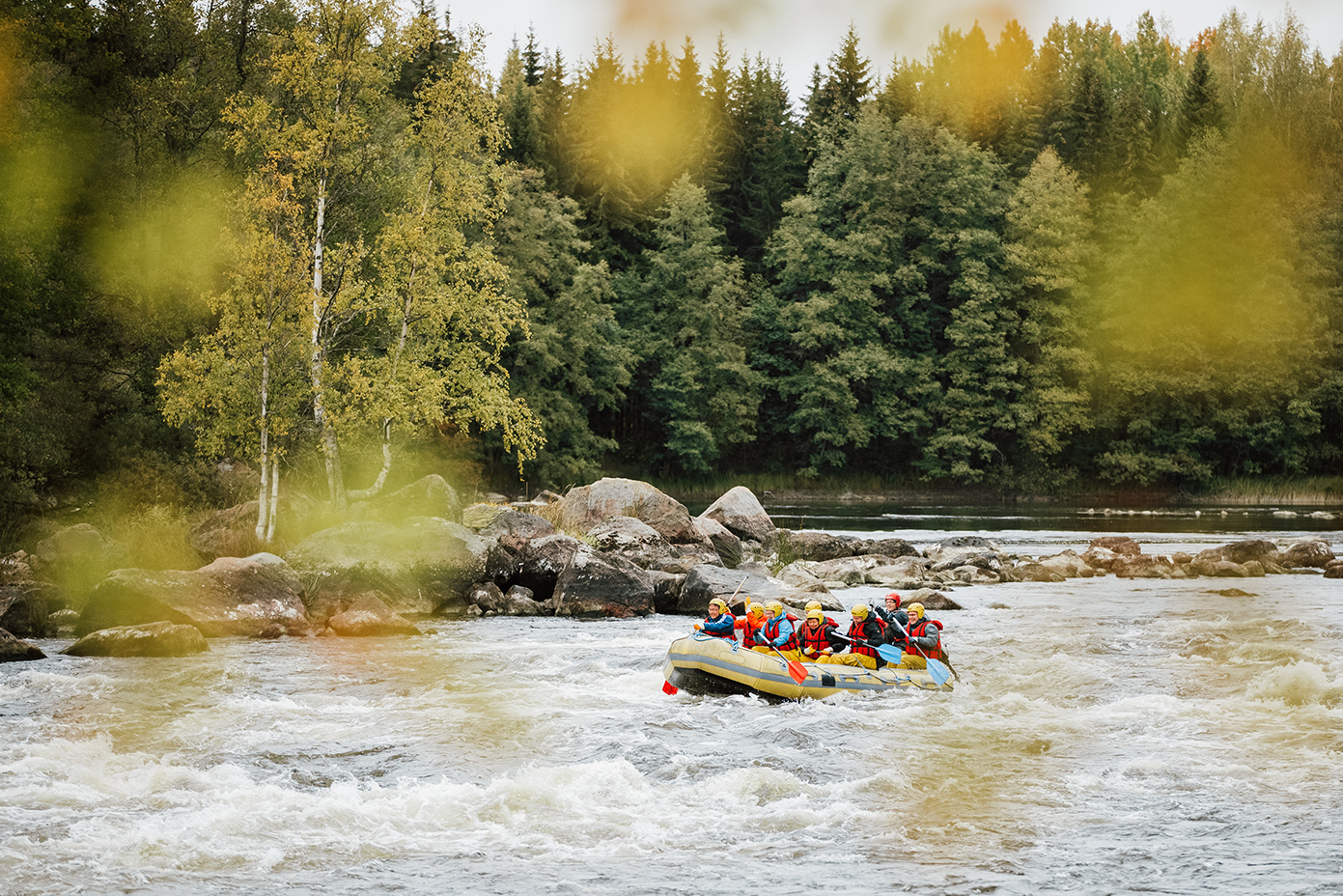 River Rafting
Have you ever tried rafting in bubbling rapids? The Kymi River is a perfect place for this daredevil activity. Contact Erämys Keisarin Kosket to get your daily dose of adrenaline and experience something out of the ordinary.
Erämys Keisarin Kosket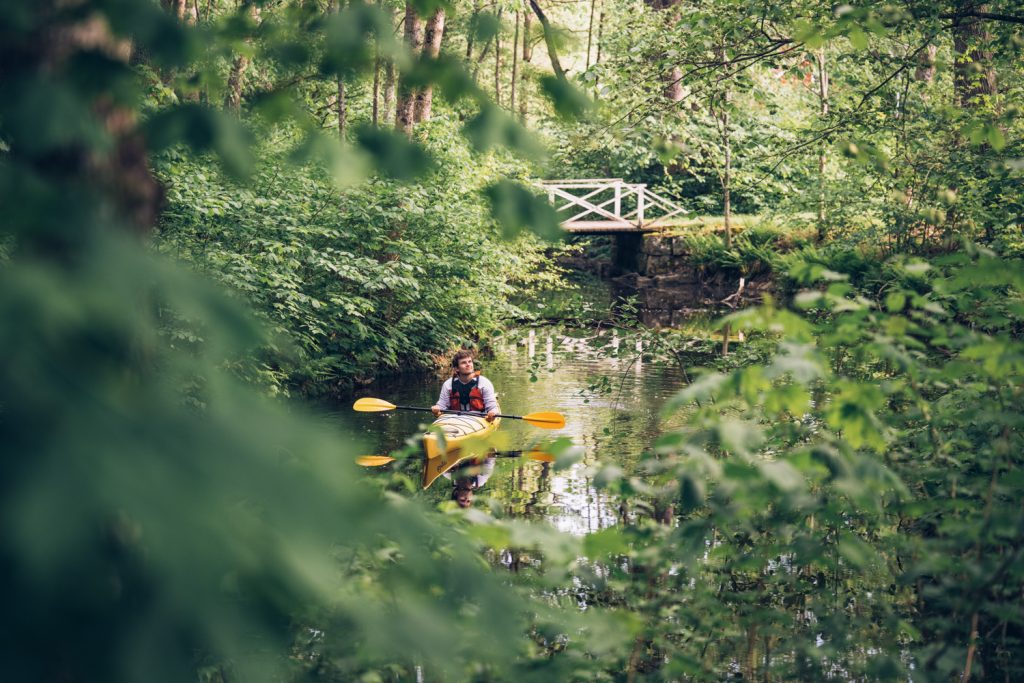 Kayaking and Canoeing
They say that the western fork of the Kymi River feels almost like gliding through the landscapes on the Amazon. It is peaceful and quiet, and the trees lean towards the waterways. Here you can paddle your way to absolute bliss. Rent gear from Wellsters and hop on a kayak, canoe, or sub-board.
Wellsters
Paddling on the Kymi River