East Coast Through the Lens of a Travel Influencer
High-quality videos of a cozy villa located by a river, pictures of delicious restaurant meals and short video clips of people enjoying a fabulous travel destination. It almost feels like you're part of the experience as you're scrolling through the Instagram page of your favorite travel influencer. The content created by the influencer feels genuine and relatable to you – and after a while you find yourself googling additional information about the destination. And that's the trick of influencer marketing in the travel and hospitality industry in a nutshell.
Magical Winter Time on the East Coast of Finland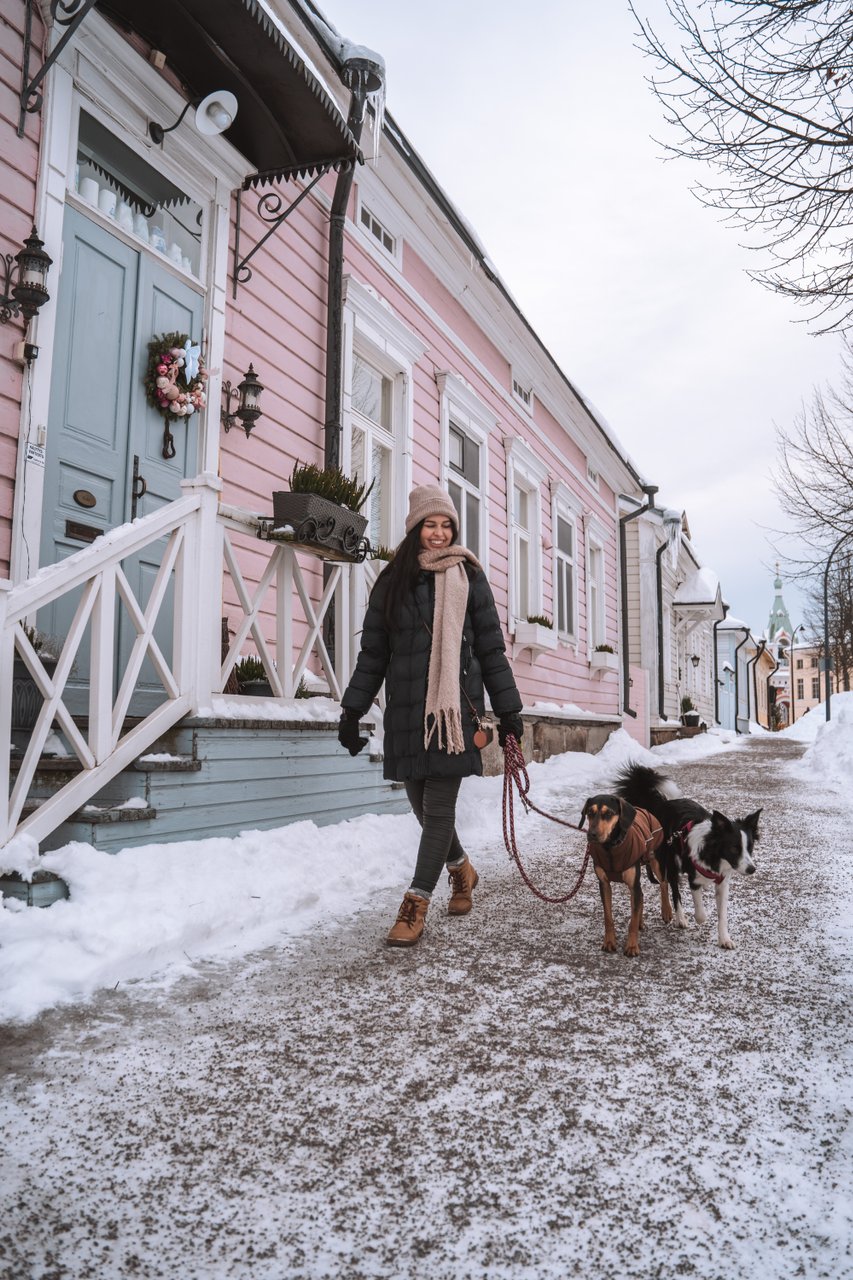 Winter time on the East Coast of Finland is definitely magical and filled with different experiences and activities. That's a well-known fact among the locals but now the magic of the East Coast was also confirmed by the Austrian couple Viviane Reinhardt and John Zimmer as we had the pleasure to host them on their trip to the East Coast of Finland in December 2022. Both Viviane and John work as travel influencers documenting their trips around the world on their Instagram and TikTok accounts.
Influencer marketing has proven to be an efficient form of marketing in the travel and hospitality industry as today's consumers trust peer recommendations over all other forms of marketing. Social media influencers are professionals in storytelling their experiences and providing genuine and trustworthy content. Consuming their content may feel like listening to a friend and that's why they tend to have a strong impact on their followers – and quite possibly, other travelers.
Christmassy Vibes and Winter Swimming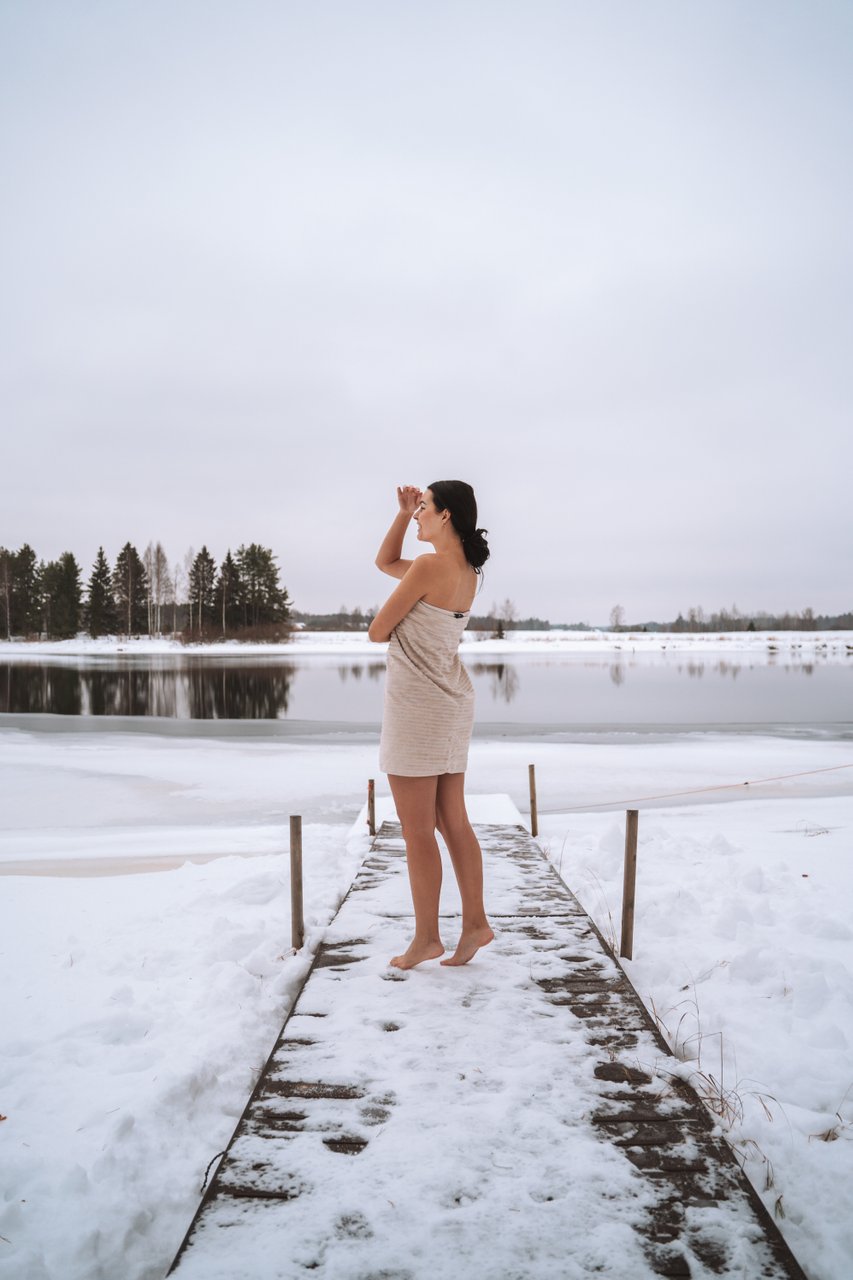 During Viviane and John's stay on the East Coast the couple got to experience a lot of great winter activities and cozy places around the area, such as wandering around the christmassy town of Hamina with a local guide and lunching at the Restaurant Tervanaru located in the beautiful Tervasaari island. While exploring the area they simultaneously documented their genuine feelings and thoughts on social media.
On their Instagram stories, for example, the couple captured themselves enjoying walks in the snowy landscape and filmed their attempts of taking a dip in the ice cold water while staying overnight in the lovely Villa Marianne located by the Kymi River.
"This place is really insane! After the sauna and hot tub it was time for…" John's Instagram story starts with a nice video of the couple enjoying the cozy evening at the Villa Marianne cottage followed by another video of John experiencing his first dip in the frozen Kymi River. "The feeling afterwards is crazy – I need more of it!" John describes his experience on his Instagram story.
Sustainable Traveling to Find Hidden Gems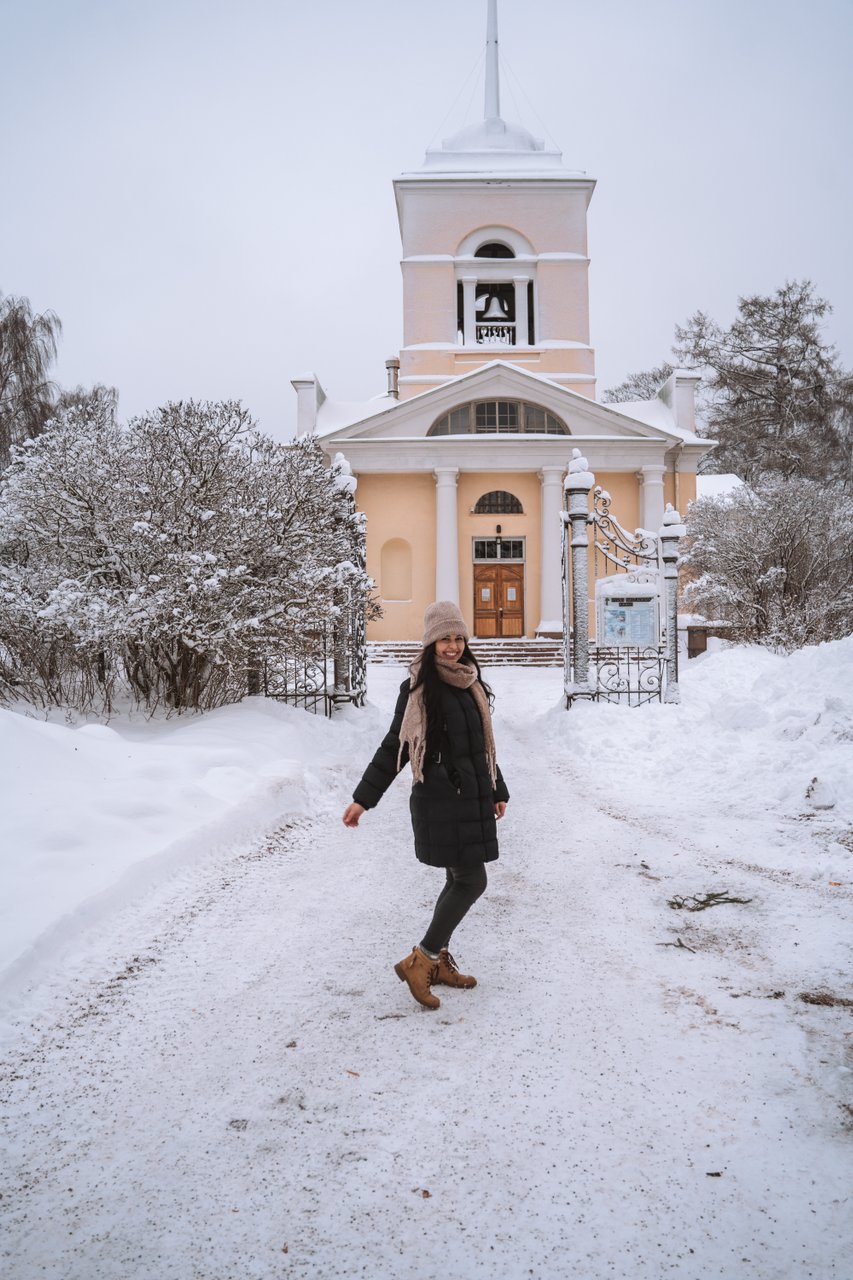 Many influencers have the ability to provide social proof of visited destinations through their own experiences and with their own words. In case they didn't like something they're more likely to tell you about it in an honest way. Well, let's take sustainability as an example. Would you rather take the word of a responsibly minded traveler and hear about their actual experiences of a sustainably labeled destination over the destination's own marketing?
We planned the program for Viviane and John keeping in mind that John, for example, is keen to try out new activities and Viviane beautifully captures new destinations. The couple also has two dogs traveling with them so they value spacious accommodation with outdoor possibilities. So, they got to visit Aeronautica Arena in Pyhtää where John tried the free-fall flight tunnel. In the city of Kotka, they saw the beautiful, award-winning parks of Kotka and visited the quality exhibitions at Maritime Centre Vellamo. The couple also experienced the beautiful Erämys Keisarin Kosket in Kotka, where they stayed in a Laawu located by the Kymi River.
"You have to visit the East Coast next time you're in Finland. This area has so much to offer: beautiful towns, cute taverns, much history, fun activities and amazing places to stay overnight." Viviane writes on her Instagram post. She also describes the area as a hidden gem within the post's hashtags.
See more pics and videos of Viviane and John's trip to the East Coast on social media!
Viviane Reinhardt
Instagram: @vivianereinhardt
TikTok: @vivianereinhardt
John Zimmer
Instagram: @johnzimmer__
TikTok: @johnzimmer__
Thank you for your visit John & Viviane and welcome back to the East Coast anytime!