Escape to ÖÖD at Versso Island
Finland's First Nature Retreat with Mirror Houses and Saunas, Decorated By Marimekko, Opening December 2023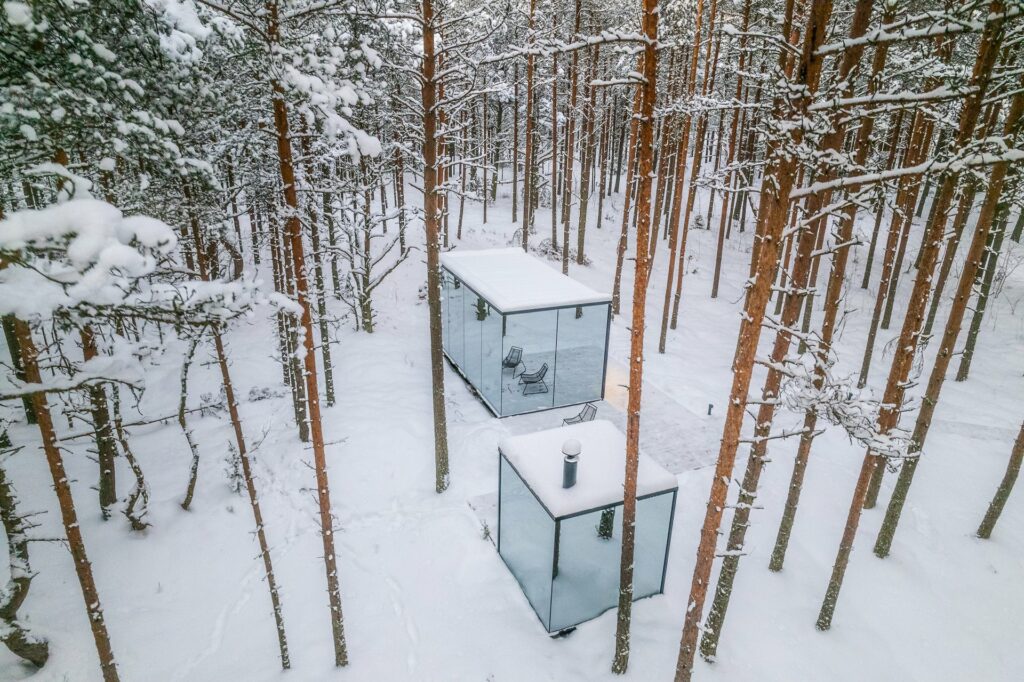 The first nature retreat with Mirror Houses and Saunas in Finland, ÖÖD at Versso Island, opens in December 2023 – secluded privacy, sandy shores of Pyhtää, unique design with Marimekko interiors and modern commodities capture a quintessential Finnish experience to escape the daily routine and purify the mind.
ÖÖD Hotels, Estonian Mirror Houses with more than 350 cabins worldwide, will open its first, secluded nature retreat in Finland in partnership with the Municipality of Pyhtää. ÖÖD at Versso Island is located just 1 hour drive east of Helsinki. The Houses will be located on the edge of a sprawling pine forest directly overlooking the Baltic Sea with a kilometre of sandy beaches, dramatic rockery and incredible vistas.
Luxury Stay at the Doorstep of Two National Parks
The mayor of Pyhtää Municipality, Terhi Lindholm, said, "I am very excited about the launch of ÖÖD Hotels at Versso, easily one of the most beautiful shores on the Gulf of Finland. We are in the unique position of having no less than two national parks located within Pyhtää; the extraordinary Valkmusa swamp area and the contrasting landscapes of the Gulf of Finland National Park," Lindholm says.
The target opening is set for December 2023 with the first phase including 4 standalone Houses and Saunas. Upon completion there will be a 10 Mirror Houses each with a private Mirror Sauna, terrace, bbq and direct access to the sea. ÖÖD's distinctive full-height, reflective glass windows blur the boundaries between outdoor and indoor space, encouraging total immersion in nature. Especially with the private saunas, guests can enjoy the experience of a centuries-old tradition, to cleanse the body, mind and soul and embrace a sense of inner peace.
Mirror Houses with Unique Marimekko Interiors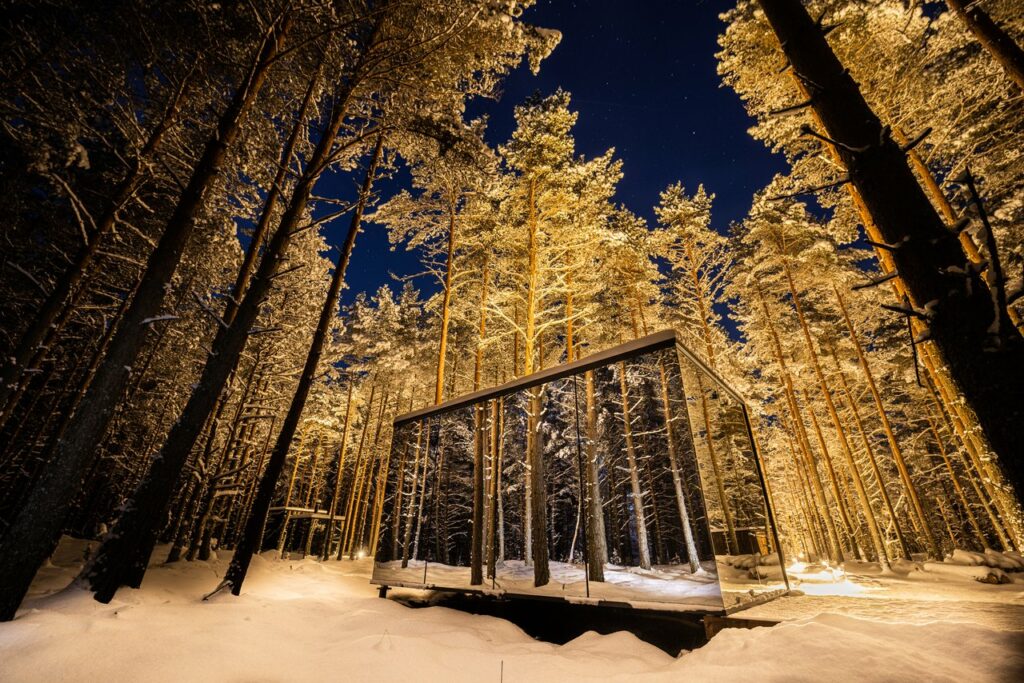 The interiors will be decorated in collaboration with Finnish design house Marimekko to fill up the rooms with rich artistic legacy and bring color and joy to encourage people to be happy as they are. Curated especially for Versso, each House will represent a different theme of Marimekko's timeless designs, including classics such as Unikko, Kivet and Kaivo.
"We are excited to debut our first flagship property in Finland and there could not be a better location than Versso Island. The combination of sand, sea and pine forests is truly unique and our award-winning Mirror Houses will literally blend right in. The proximity to Helsinki will make it an appealing escape for urban dwellers and international travelers alike, looking to escape the city and recharge in nature," said Andreas Tiik, CEO for ÖÖD Hotels, "We look forward to welcoming guests to this truly beautiful setting."
ÖÖD Hotels was chosen as a developer for this project in part for our eco-credentials in terms of energy, materials and operations, which supports Finland's approach towards sustainable and responsible tourism. The Houses will be delivered fully assembled to replace the existing cottages using the least impacting construction methods.
Contact Information
More information about the attractions of East Coast of Finland is provided by Ms Johanna Tyynelä, Director of Tourism Management, Visit Kotka-Hamina, tel. +358 40 190 2523, johanna.tyynela@cursor.fi.
More information about ÖÖD Hotels is provided by Ms Gertrud Ots, Head of Marketing, gertrud@oodhouse.com.
For more information about the municipality of Pyhtää please turn to Ms Terhi Lindholm, tel. +358 40 6708 222, terhi.lindholm@pyhtaa.fi.
Media images free to use in connection to ÖÖD Hotels Versso can be found here.