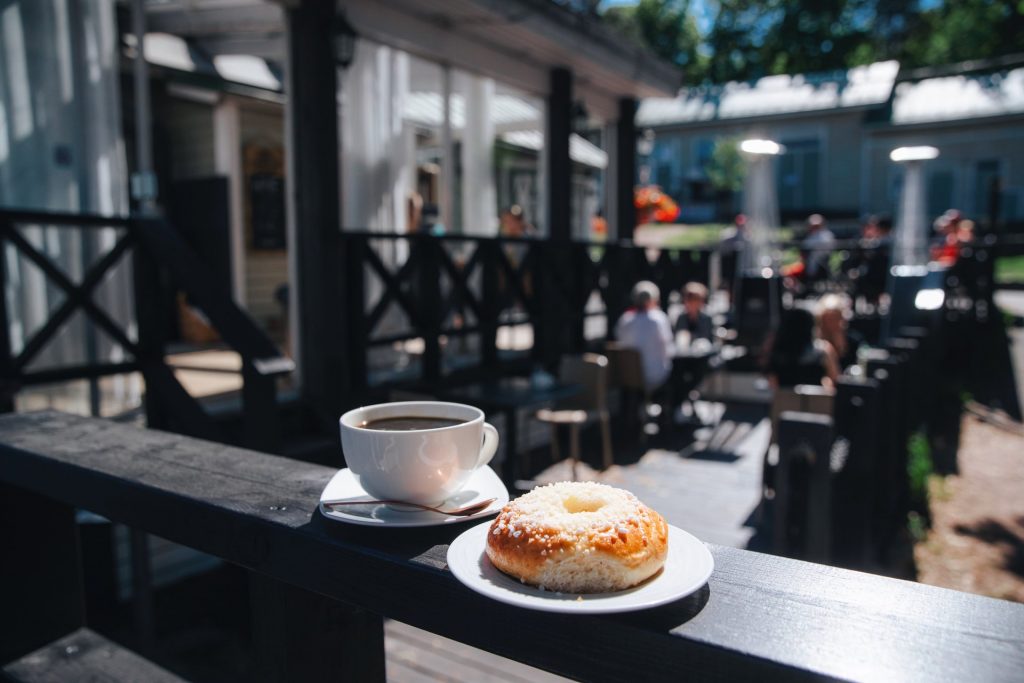 Cafés
Sweet and savory treats disappear in the blink of an eye into better mouths. The only difficult thing is the choice: would you take a traditional sweet, sugary "posso" or a delicious meat and rice pie "lihis"?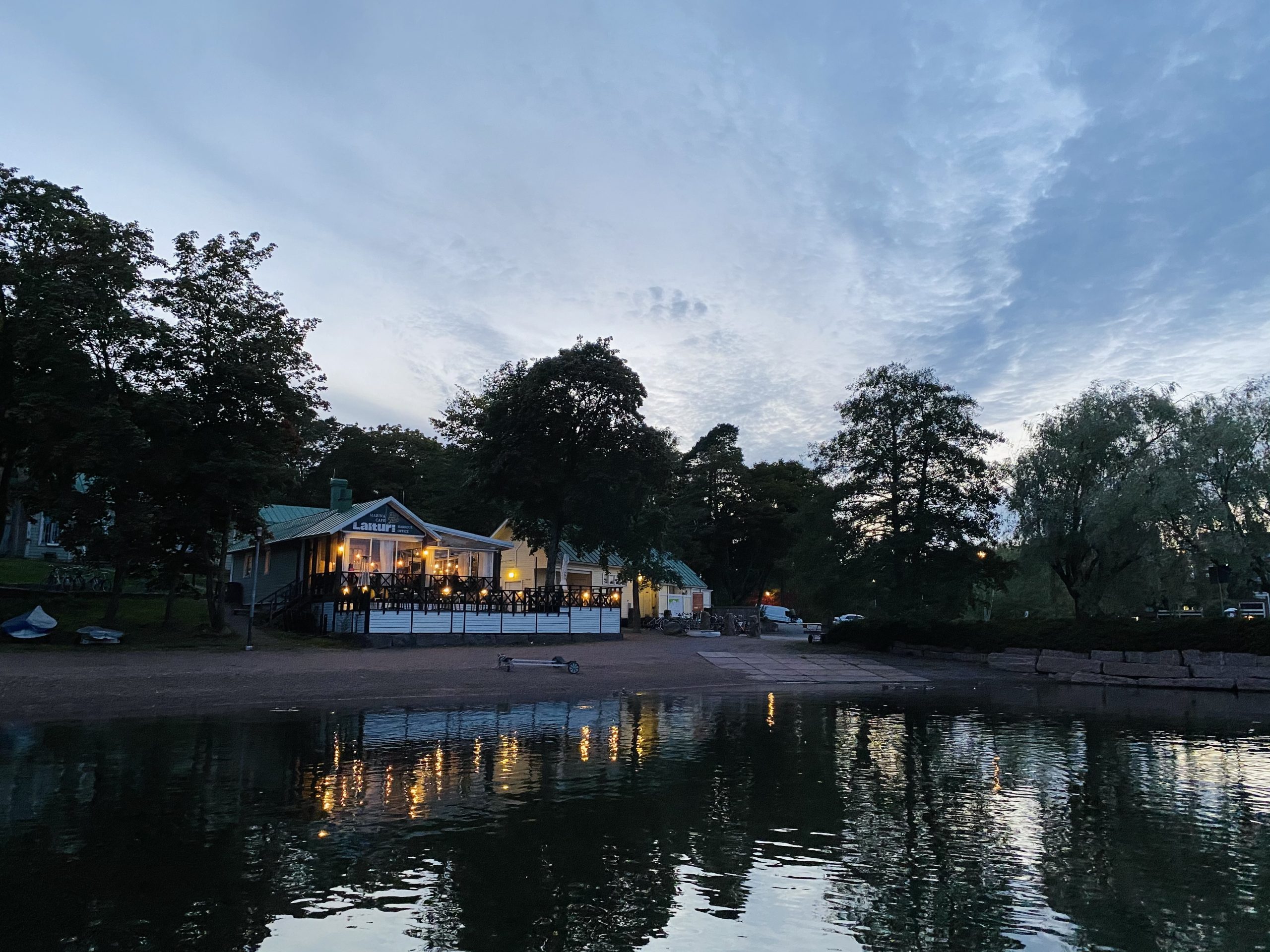 Marina Cafe Laituri
Marina Cafe Laituri welcomes you to Kotka! The café, together with the local yacht club, provides services in Kotka's guest marina, and in wintertime keeps the sauna warm every day for swimmers. Pop round to the terrace from the nearby Sapokka Water Garden to take in the seascape and hustle and bustle of the guest marina. Laituri's speciality is 'butter-eye buns' that are simply delicious. And everything is obviously served with a big smile.
More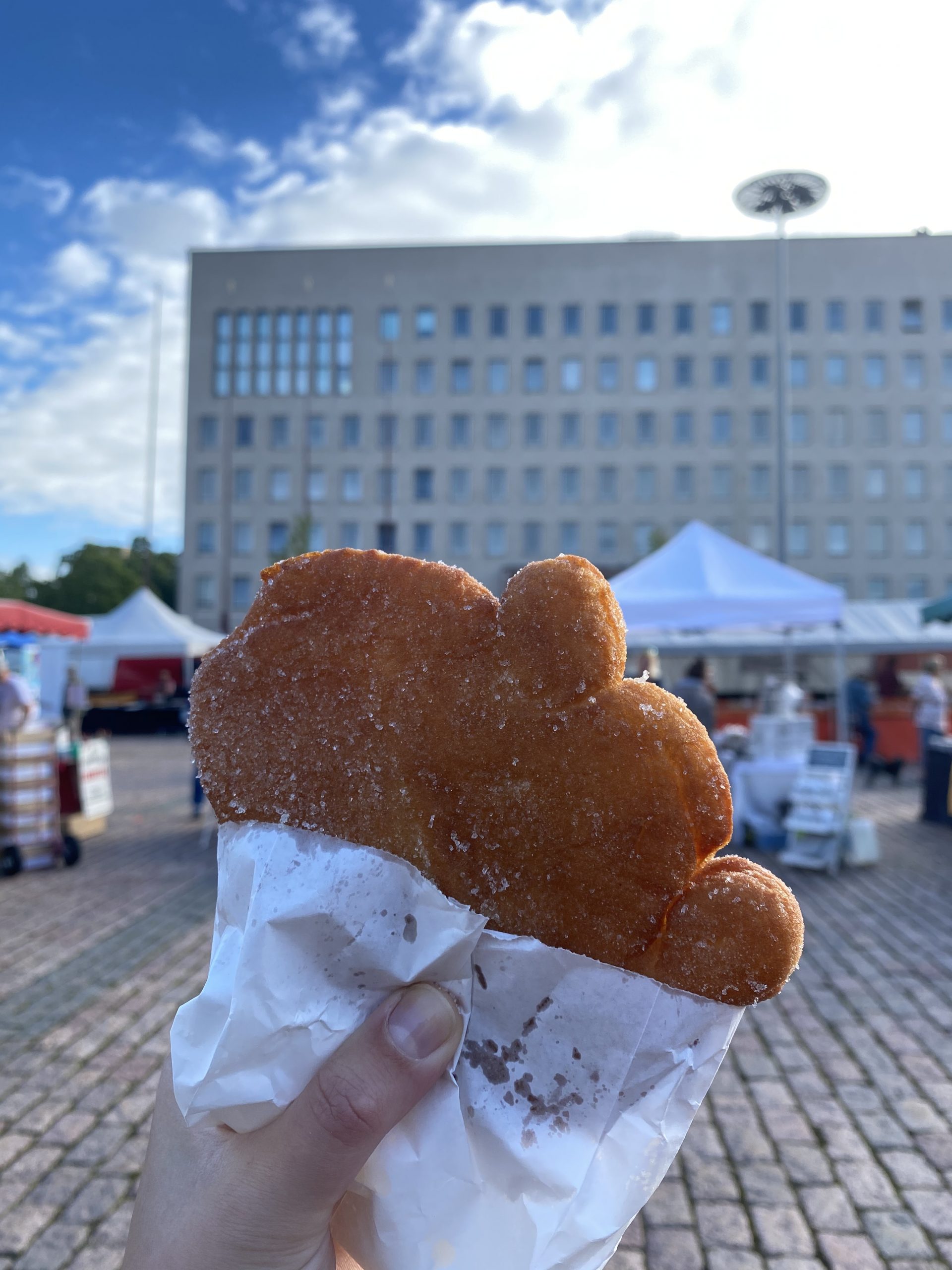 Kotka market square café – POSSO
Describing the famous 'posso' is simply not enough – a crisp and thin sugar-coated doughnut with apple marmalade filling – you have to experience it for yourself. 'Posso' doughnuts have been baked in Kotka since the 1940s, and what would be a more authentic place to eat one (or many, as the case usually is) than a market café? But if you prefer something savoury, you won't be disappointed: the meat pies are almost as famous.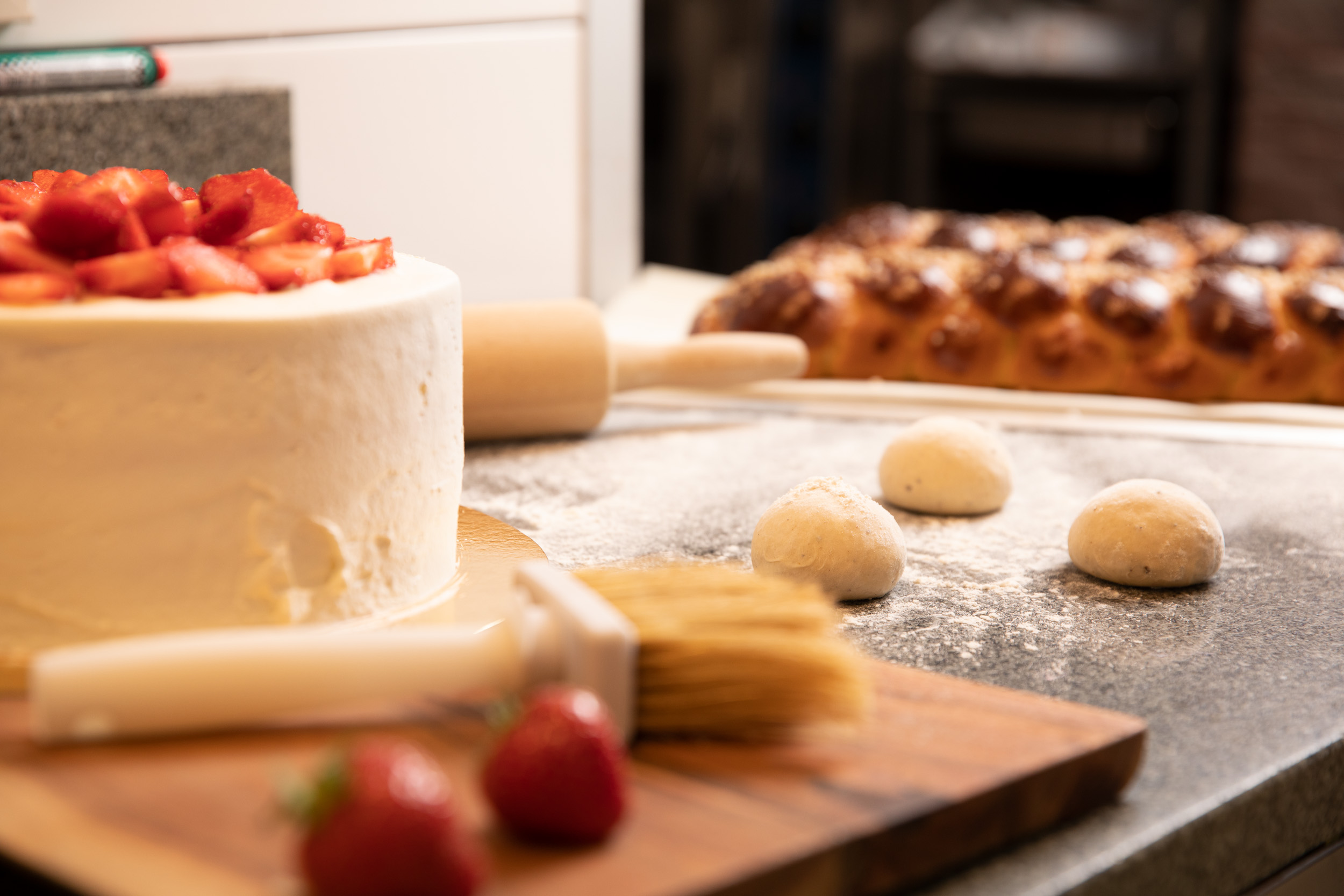 Con­fec­tionery-café Hygge
Confectionery-café Hygge is simply paradise if you have a thing for sweet pastries. In Hygge, you can enjoy your pastry with a cup of coffee in a quiet and relaxed atmosphere. Hygge's tasty, beautiful and exquisitely made delicacies leave no one cold.
More (FI)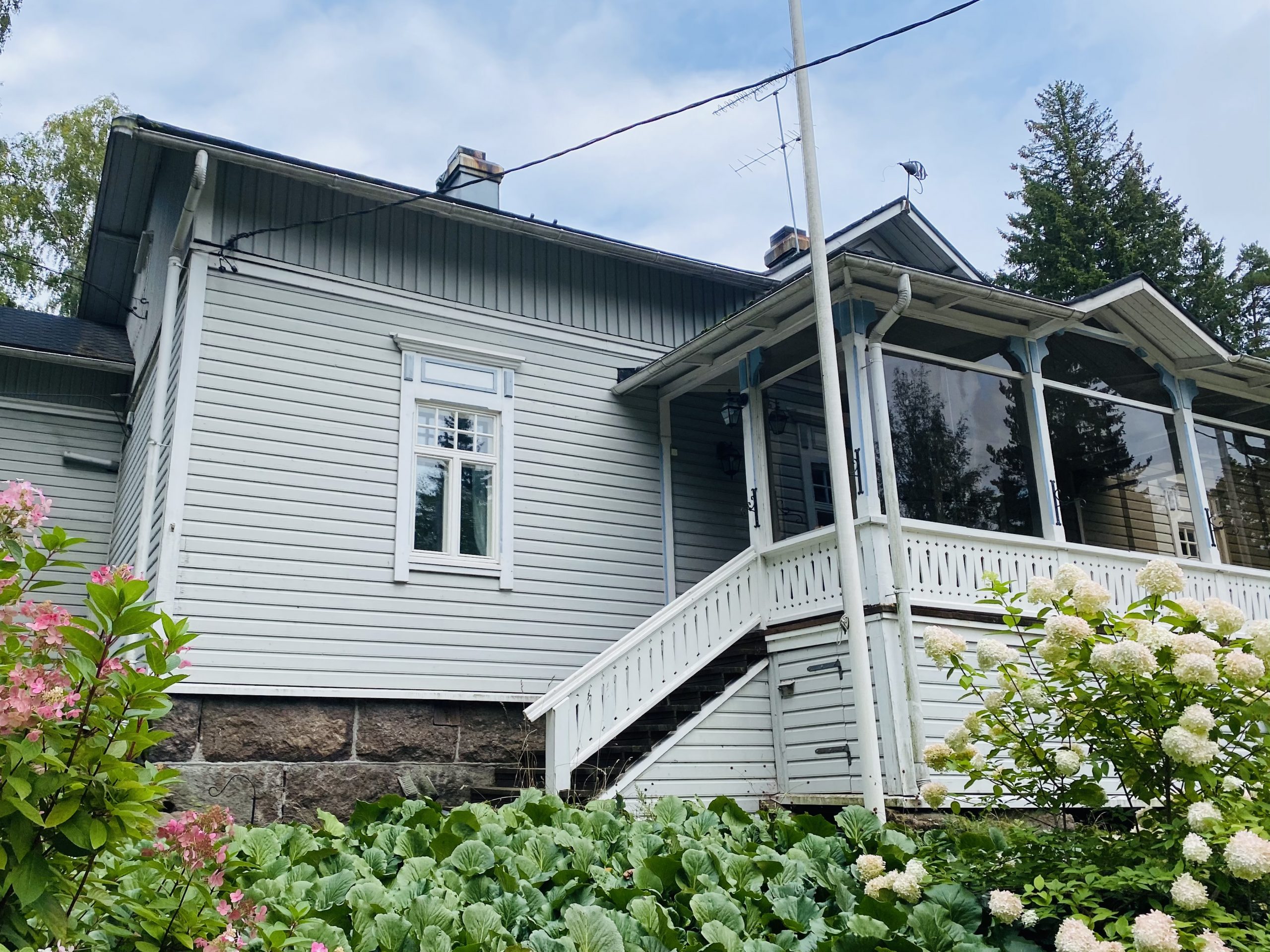 Villa Mukholma
Café-restaurant Villa Munkholma is located in a stunningly beautiful spot in Koskipuisto park on the Kymi river. Koskipuisto is an excellent picnic destination, like an oasis in the middle of a town. But this time we're bold enough to leave the picnic hamper home, as Villa Munkholma's bakeries are exquisite!
More (FI)