The Rakinkotka Viking Island
Want to live like a true Viking? On the Rakinkotka Viking Island, you can experience the lifestyle of the Northern warriors. The Viking village has been built on the Shores of Rakinkotka island and offers beautiful accommodation in traditional log houses. Upon arrival to Rakinkotka's Viking village, you will feel like entering into a movie or going hundreds of years back in time.
Rakinkotka Viking Island is located on the southern coast of Finland just outside the town of Hamina. The island is an approximately 30-minute boat ride from the Vimpasaari shoreline. Boat trips to island are part of the package.
The first Vikings arrived at these shores around the year 800, and old Viking graves have been found on the island. From Rakinkotka island the Vikings bought fur from the Finnish tribes and traded it further all the way to China.
On Rakinkotka, you can feast like the Vikings did, relax around a campfire, participate in the fierce Viking Games, catch fresh fish from the sea or just enjoy the peaceful serenity of the nature and explore the ancient Viking trail.
If you like, you can try out your skills at seashore fishing. Alternatively take a walk around the Viking island. During this walk, you will pass old Viking graves and get to explore the beautiful Nordic nature. Enjoy the peace and harmony of the Finnish nature and seaside.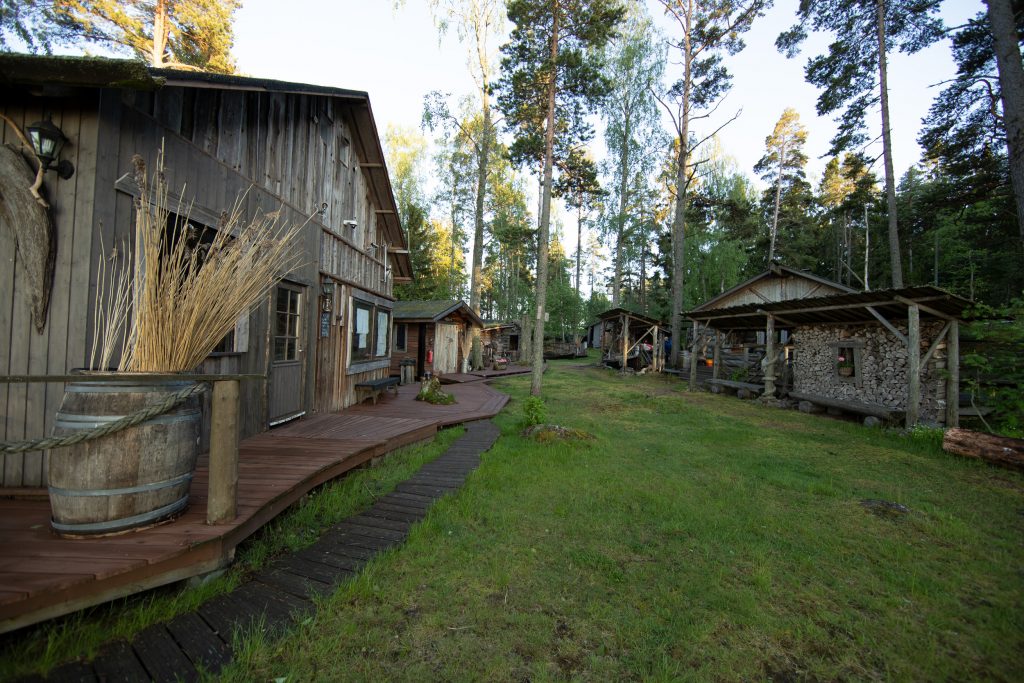 Rakinkotka island can accommodate around 35 people. It has 2 traditional wood-heated saunas, a hot bath tub as well as a smoke sauna, which takes 8 hours to heat up. On Rakinkotka Viking island you can enjoy excellent meals with fresh fish from the sea prepared in the Viking way and enjoyed together with the special Rakinkotka Viking beer.