Dive into the age of the Prohibition and follow in the footsteps of smugglers in the Salakapakka speakeasy at Kotkan Klubi
The Salakapakka speakeasy at Kotkan Klubi is full of old world atmosphere. The door will open if you can find the hidden doorbell. Old soul music playing in the background will take you back to past decades. The pictures on the walls by the Customs Museum depict the dark days of the past, when alcohol smuggling flourished around the port of Kotka during the Prohibition. Would you like to try some legendary 'hard tea', made in the same way as during the Prohibition? The speakeasy also serves a wide selection of drinks, gin-based ones in particular, and classic cocktails. Salakapakka is open from 3pm to 10pm on Fridays and Saturdays during the winter season.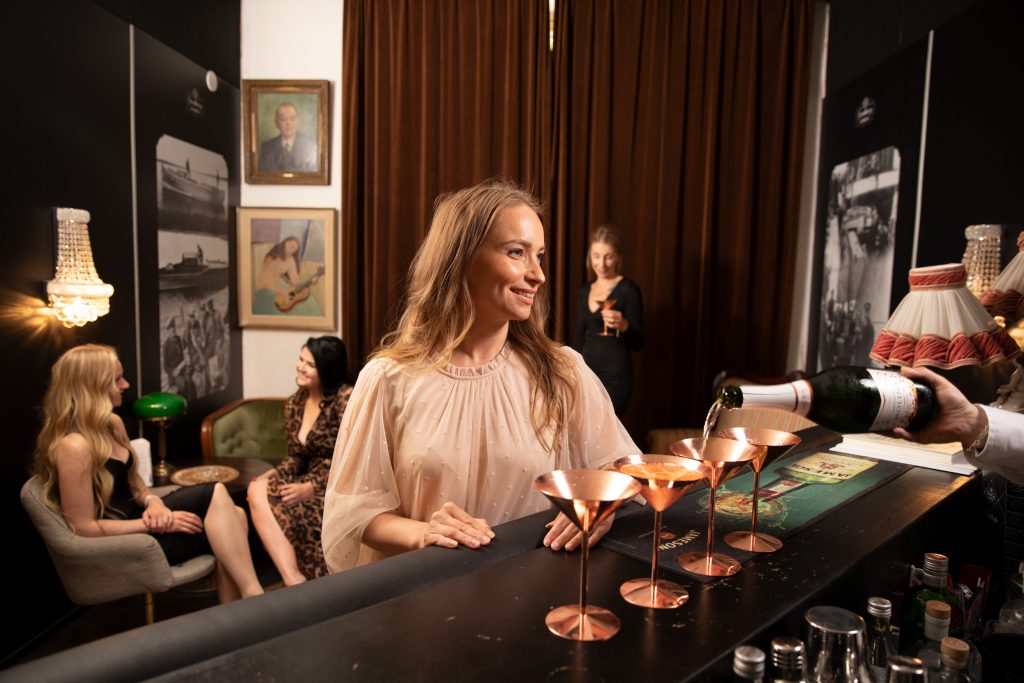 "The Salakapakka speakeasy is a mystical place. You have to experience the atmosphere for yourself. Drinks have been enjoyed in this very place for almost a hundred years," says Niina Utter, the proprietor of the Kotkan Klubi restaurant.
The staff at the speakeasy encourage customers to spend a leisurely moment and focus on the present, without their cell phones.
"Network connections are poor in Salakapakka, but I collect customers' cell phones and put them away in a box for the duration of their visit. Welcome to enjoy yourself and live in the moment," says Niina Utter