Your first time on the East coast of Finland? Here are some tips for you how to reach to get to and around our unique sights and breathtaking locations.
Kotka, Hamina and Loviisa region is located between the Helsinki area in the west and Russia in the east. It takes about an hour to drive to our region from Helsinki.
We have six towns in our region. Due to the fact that Finland is a bilingual country, some tows have also names in Swedish, so don't let that confuse you. The towns from west to east (and their Swedish names) are Loviisa (Lovisa), Pyhtää (Pyttis), Kotka, Hamina (Fredrikshamn), Virolahti (Vederlax) and Miehikkälä. Kotka is the biggest city, followed by Hamina and Loviisa, all three by the Baltic Sea.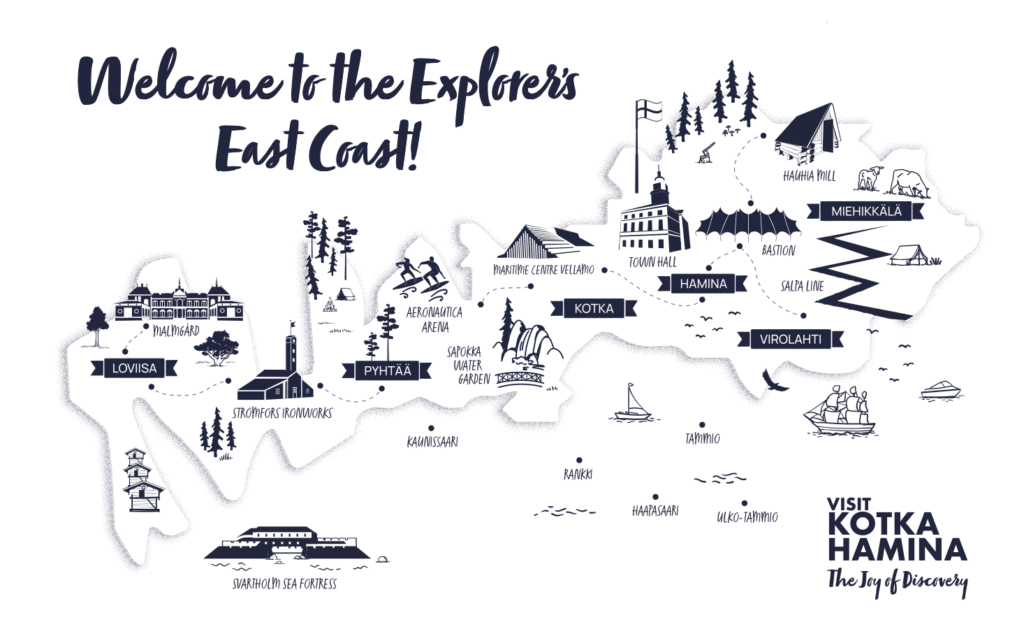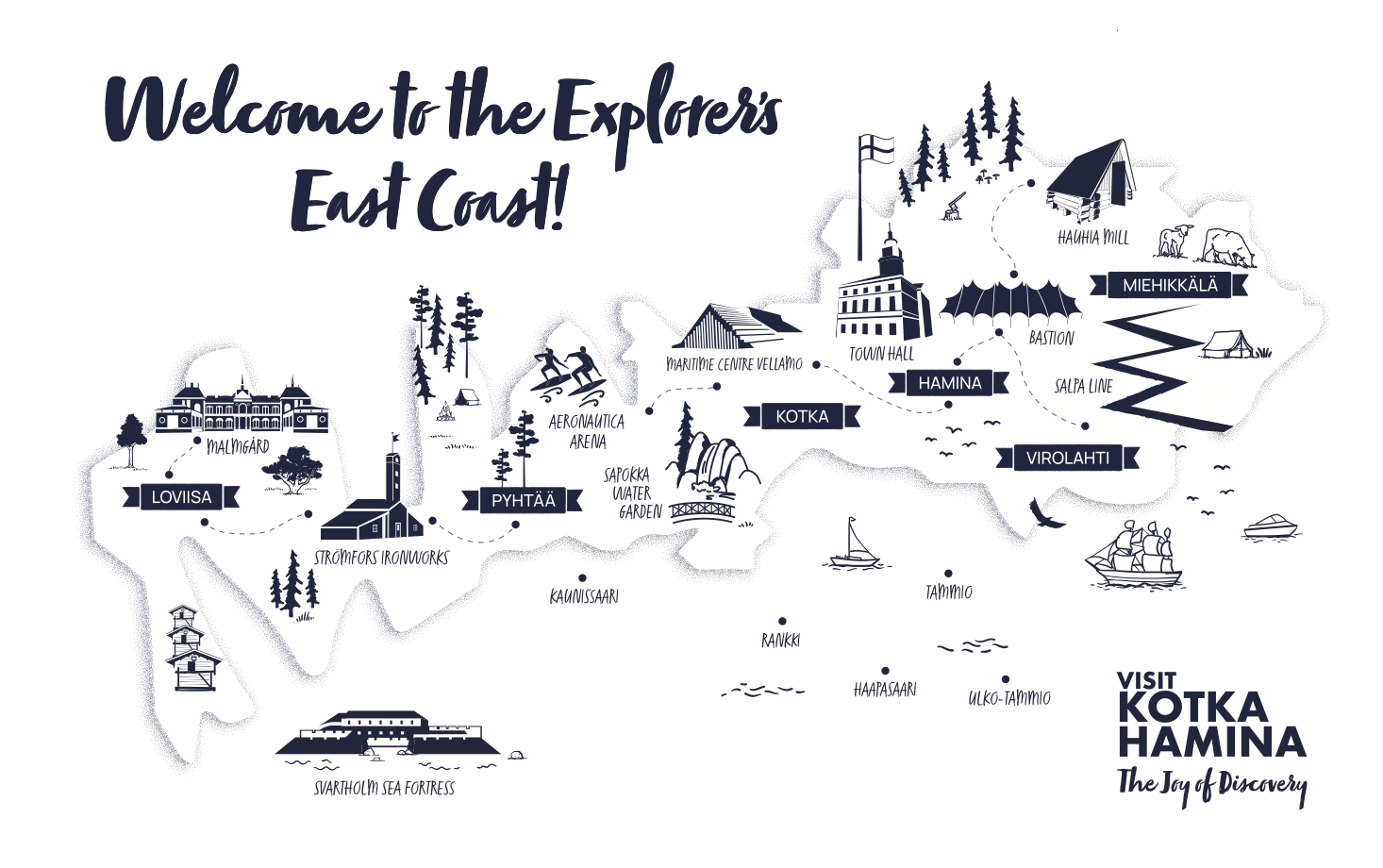 The main airport in Finland, Helsinki-Vantaa Airport is about an hour's drive west of our region. You can also fly to a smaller airport in Lappeenranta north of our region and rent a car to explore the region. Sometimes this small airport has some good bargains!
There are car rentals and taxi services at the airports. Parking in our region is almost invariably free of charge. From the ParkMan app, you can conveniently check available parking spaces and pay for your parking.
Alternatively you can reach us with daily bus services from Helsinki, Tampere, Lahti and Jyväskylä. Check the schedules at matkahuolto.fi/en. You can get to Kotka also by train from several different cities. Timetables and tickets: vr.fi/en
The Kotka-Hamina region also invites tourists arriving by boat. Our seaside towns have guest marinas with many services for boaters. Also sea cruises are organized to Kotka and Hamina harbors annually during summer months. The Port of HaminaKotka allows the docking of big cruise ships and tours are orgainzed for the travelers arriving at harbors.
Distances
Helsinki-Kotka 130 km (1 h)
Kouvola-Kotka 57 km (50 min)
Lappeenranta-Kotka 110 km (1.5 hours)
Lahti-Kotka 125 km (1.5 hours)
Tampere-Kotka 270 km (3 hours)
Jyväskylä-Kotka 245 km (3 hours)
Tourist Information
Here are brochures and maps to help you get around. You can also call or email our tourist information service and pick up more brochures at these locations around are region:
Welcome to the East Coast of Finland! Many unique experiences and spellbinding, clean nature is here for you to explore!