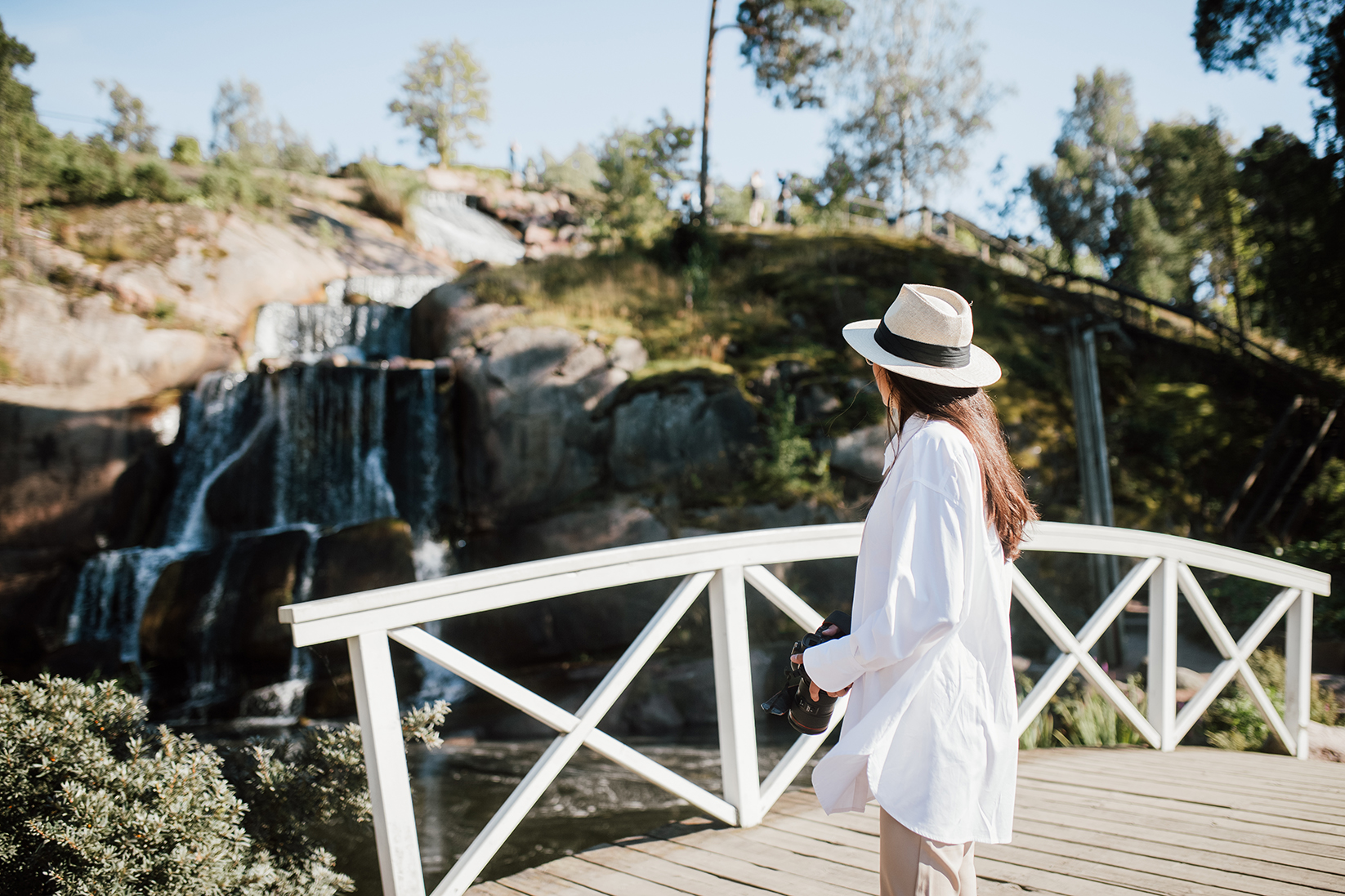 Sightseeing on Foot
You'll see and experience more on foot. The surrounding nature and sights will open up to all your senses when you take things at your own pace.
You can visit Kotka's famous parks on foot or by hopping onto a bike.  The park route on Kotka Island is five kilometres long – pick the parks you fancy, or take a peek at all of them. The tour includes the Sapokka Water Garden, Katariina Seaside Park, Sculpture Promenade, Jokipuisto Park, Haukkavuori Sightseeing Tower, Palotorninvuori Park, Sibelius Park, and Redutti-Kotka herb garden.
Other interesting venues accessible on foot include the streets in Hamina's circular town plan centre, and architectural enthusiasts shouldn't miss Alvar Aalto's Sunila, in Karhula and Kotka. Add the tasty delicacies available from the local cafes and restaurants to create a memorable holiday for you and your travelling companions.